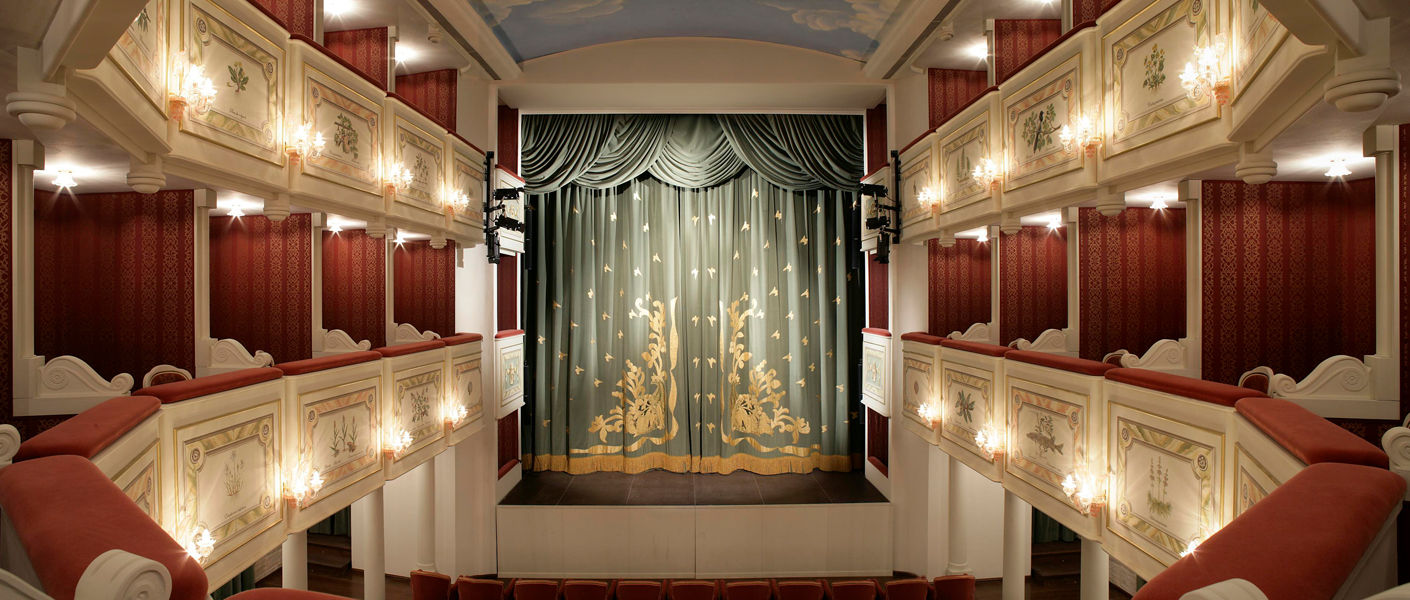 teatro sociale arrigoni di san vito al tagliamento
Realization of all stage equipment, hall and boxes curtains and seats, including electric system, stage luminaires with control system.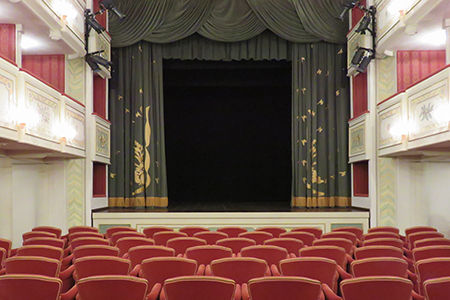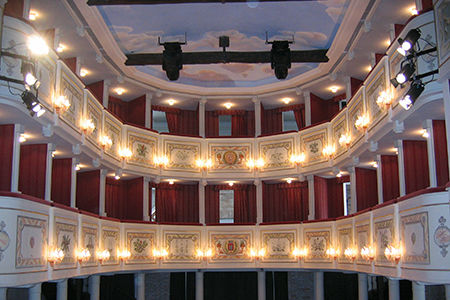 STAGE CURTAINS
Proscenium border in velvet draped and shaped.
Velvet curtain with gold-colored leaves applied all over the surface arranged in a fan pattern starting from cornucopias of flowers and fruit positioned in the central part. The cornucopia design was taken up by an inlaid decoration in the foyer floor.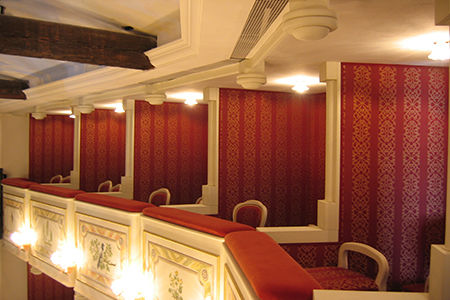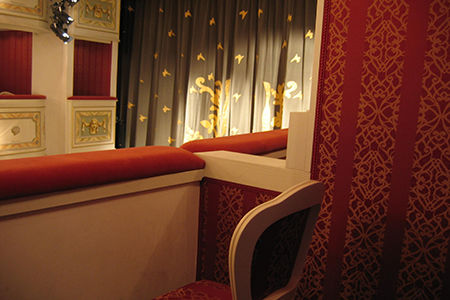 RIVEstimento palchetti
Wall covering of boxes with tensioned damask textile, padded elbow support covered with velvet, door curtains in damask and velvet.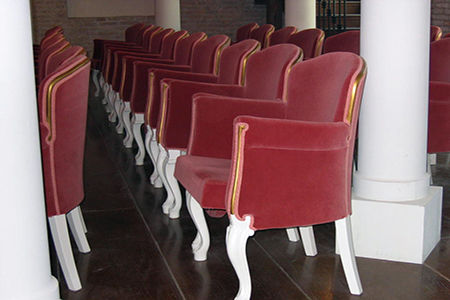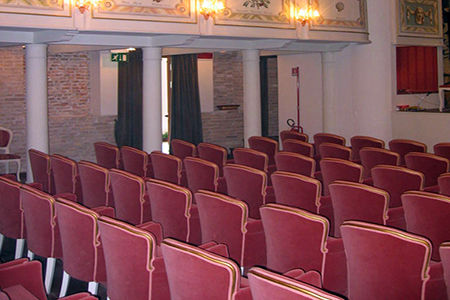 SEATS
Armchairs mod. PHOENIX velvet covered in the hall, chairs and stools mod. SALIERI damask covered in the boxes.