Distributed brands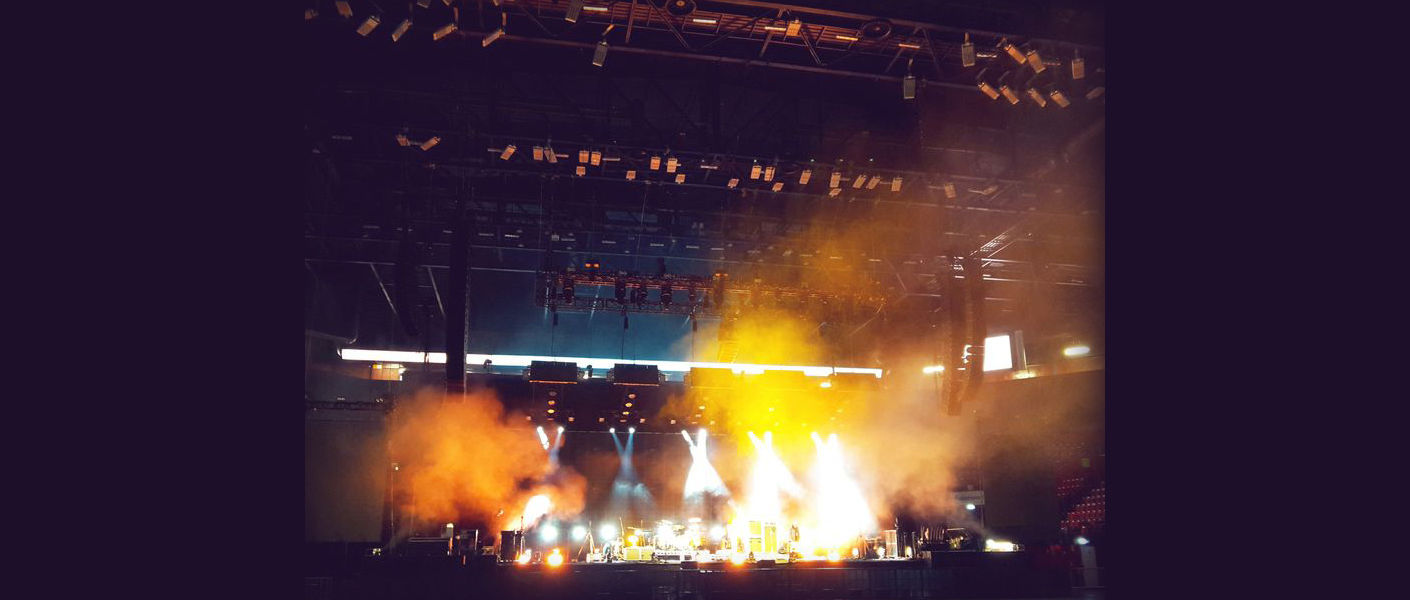 "live" equipment
Besides the design and the realization of theatres and live projects, Decima has a "LIVE" CATALOGUE where you can choose the best brands of professional products in the show market, from the stage lighting luminaries and controls, aluminium trusses and its automation, audio systems with design and installation of high output PA, to video solutions with videowalls and projectors.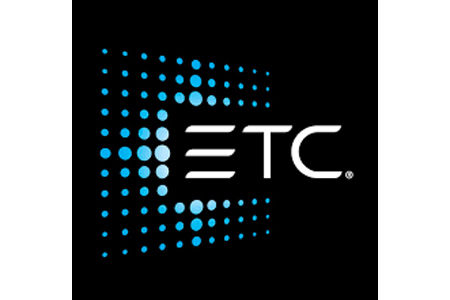 ETC - ELECTRONIC THEATRE CONTROLs
ETC is a leader company in the world market in the field of the professional lighting, with entertainment lightings and architectural systems. Founded in 1975 in Wisconsin, ETC produces many different kinds of lighting fixtures, dimmer and control systems, networking and power controls. With decades of innovations behinds, decima distributes the ETC products to meet different needs: ETC develops professional tools, and make them accessible to everyone. The ETC products can be found in small and large venues worldwide, such as theaters, churches, restaurants, hotels, schools, television studios, casinos, theme parks and opera houses ensuring the highest standards.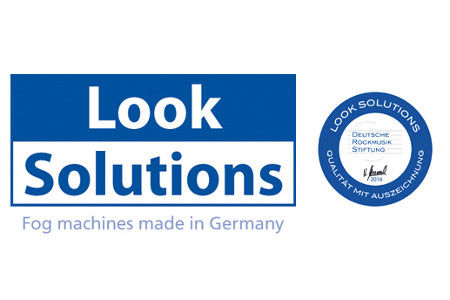 look solutions
Look Solutions since 1997 develops and produces haze and fog generators. Decima with the exclusive Italian distribution of Look Solutions ensures high quality products made Germany continually evolving and improving in a well known catalogue which includes the essential TinyFx, TinyCX and Power, fog machines with small sizes and high practicality and handling, the range of hazers Viper with high efficiency, the Orka, the most powerful fog generator available on the market, the powerful low fog machine Cryo-fog and the versatile hazer Unique 2.1.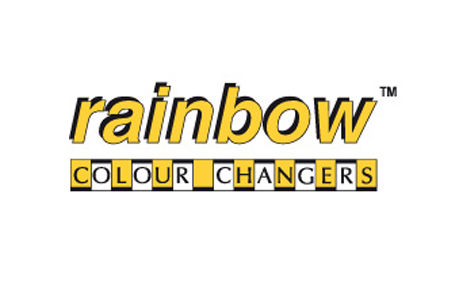 rainbow colour changers
When asked about the best scrollers, renowned lighting designers from theatres, musicals, concert touring and events will all say the same: Rainbow Colour Changers. The Rainbow brand sets a worldwide stan­dard and signifies quality and history. Decima has choosed Rainbow Colour Changers for the quality, the simplicity to handle and ensure the best functionality and processing, are extremely reliable, offer great longevity and an excellent price-to-performance ratio. In daily use, the scrollers work fast, silently and precisely. With an extremely fine reso­lution in movement, especially when run­ning at very slow speeds, Rainbow Colour Changers stand out from their competi­tors. By steadily develo­ping the product range, the classic scroller has always been optimised and adapted for practical use. Furthermore Rainbow fa­bricates its own line of power supplies for the scrollers.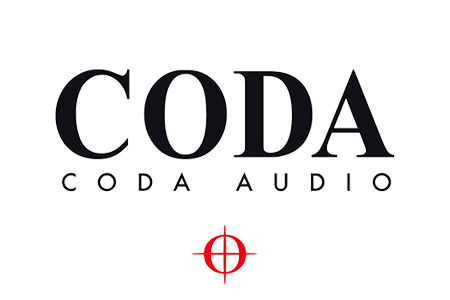 CODA AUDIO GMBH
CODA Audio is a leading designer and manufacturer of high quality pro-audio loudspeaker systems. Core to Coda products are a number of unique patented driver technology designs which provide outstanding dynamic results as well as improved precision and reliability over conventional components.
With the exclusive Italian distribution of CODA Audio, Decima has a wide product range offering high quality solutions to satisfy the most discerning and complex professional sound reinforcement applications, ranging from portable to installation to touring.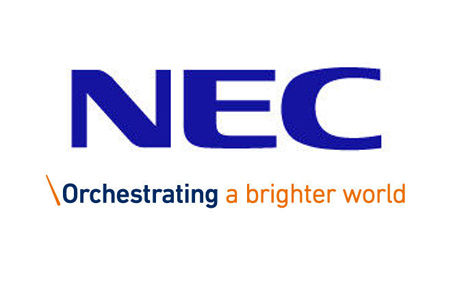 NEC DISPLAY SOLUTIONS
In its leading position on the display market thanks to its wide range of products, NECD Display Solutions can offer a great comprehensive and solution oriented portfolio: whatever your needs are, NEC Display Solutions has the right product.
Decima with the distribution of NEC Display Solutions chooses an high level of professionalism and continuos development, a company that brings together experts in the industry and offers a single point of contact to provide total display solutions for a variety of vertical markets, from videowalls to projectors, from LED displays to large format displays.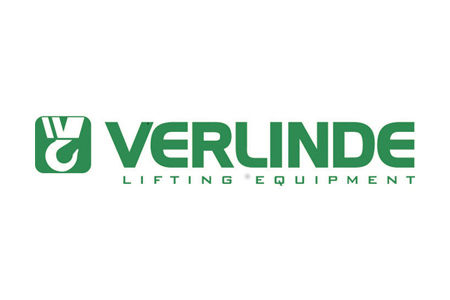 VERLINDE - STAGEMAKER
STAGEMAKER® motors and accessories meet today's demanding market requirement and lead the way to the future. With quality assurance in Europe and in USA, Verlinde is a leader company in the entertainment rigging market and can provide lifting products with loading capacity from 60 to 80,000 kg. Decima chooses STAGEMAKER® hoists that are recognized worldwide as the future standard for stage and tour equipment. VERLINDE is synonymous with state of the art technology, uncompromising safety, and product reliability and availability in the widest range of speeds and load capacities. This is the result from 150 years of innovation. Verlinde product's amazing characteristics and features truly open the gates to creativity and inspiration for lighting movement solutions.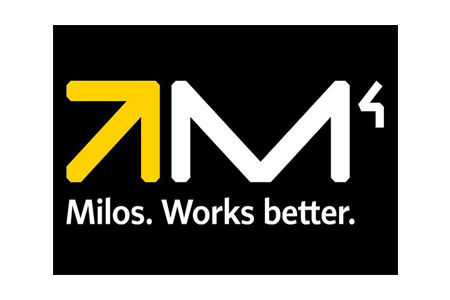 milos
Decima has been distributing Milos products fron many years. Milos produces a wide range of products and structural solutions with the flexibility to change and adapt to required conditions. Customers are provided with the versatility they need, when they need it. Maximum value of money is delivered with each product offer to help customers build their business while Milos keeps pace with their evolving demands. Milos was founded in 1994. The continuous improvement and development of its product line, and intense focus on customer service, has helped it to quickly grow into one of the largest truss manufacturers in Europe. Expansion quickly followed with establishment of the Milos U.K. subsidiary, and then with Milos America. In 2007, a new Milos manufacturing plant was opened in Guangzhou, China, followed by the opening of Milos Concepts GmbH in 2010. Milos is a part of Area Four Industries group, that was founded in 2012 when the TOMCAT, JAMES THOMAS ENGINEERING and LITEC brands were acquired. Area Four Industries is now the world's largest aluminium trussing and staging manufacturer.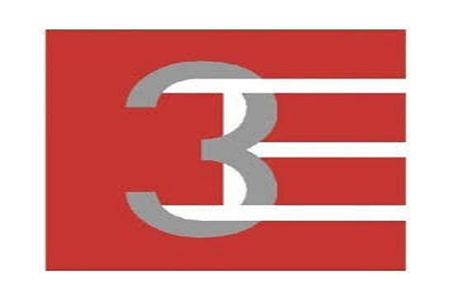 TRIPLE E LTD
Triple E supplies the entertainment industry with mechanical products to aid the assembly and construction of stage scenery. Triple E track has a reputation for simple design, rugged construction and ease of installation. It has been the industry standard since 1984, used across the globe in theatre, opera, musicals, TV studios, cruise ships and recital halls and more. Triple E is the first choice for new builds.
Decima with the distribution of Triple E can guarantee a robust, silent, reliable system.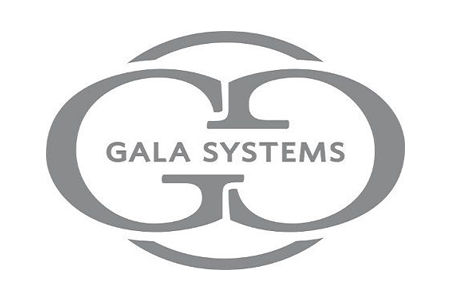 Gala systems
Gala Systems, the world's largest manufacturer of understage equipment has become the leader in the creation of venues flexible enough to be able to host a multitude of events. Gala Systems is leading the understage industry and the venue transformation since 1980, providing integrated electro mechanical systems to automatically reconfigure public assembly and performance spaces.
The main system is the Spiralift, the world's most compact lifting system, for installations including orchestra lifts, seating wagon systems, theatre stage lifts, scenery lifts and piano lifts for theatres, auditoriums, concert halls, casinos and multipurpose venues. Using the Spiralift system Decima can combine strength and adaptability and install lifting systems that are efficient and reliable. The Spiralift is the basic component of some of the best world-renowned platform lifts such as orchestra, stage and piano lifts.

doughty engineering ltd
Doughty Engineering is world leader company of manufacturers of rigging, suspension and lifting equipment in the show market.
Doughty has been defined by quality and safety, toughness and longevity since 1985. Distributing Doughty, Decima offers a wide range of rigging equipments for the film, TV and theatre industry, and also for indoor and outdoor live shows.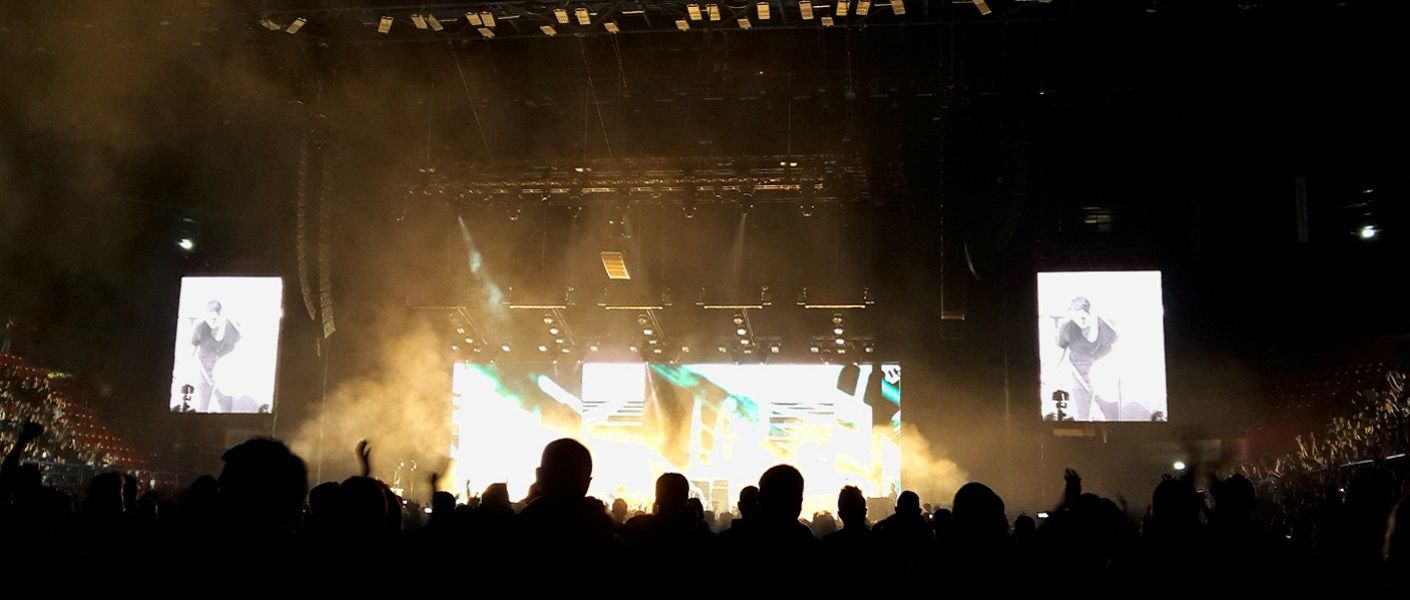 pLACEBO with CODA AUDIO for the "20 YEARS WORLD TOUR"
Forum di Assago, Milan, 15th November 2016
On the 15th November 2016, at Assago Forum in Milan there was the concert of Placebo: only one Italian date of the tour that celebrates the 20 year anniversary of the British band, sold out. With 25 tracks in the playlist that runways every highlight of their 20-year career, brian Molko and Stefan Osdal delighted 12,000 audiences with a great show in an unbelieveble huge performance: two intensive, tight and perfectly performed hours, thanks also to the huge and punchy sound of the big PA of CODA Audio, used by the band for a very long time.
Having the official Italian distribution of CODA Audio and thanks to Coda and to Adlib service with the FOH Ian Nelson, we gave the oppurtunity to some FOH and some services to attend to the installion, to the sound check and to the show.
IN ALL THE TOUR DATES THE BAND PERMORMED WITH THE FOLLOWING SYSTEM:
56 AiRAY
30 ViRAY
24 SC2-F
26 SCP-F
62 LINUS 10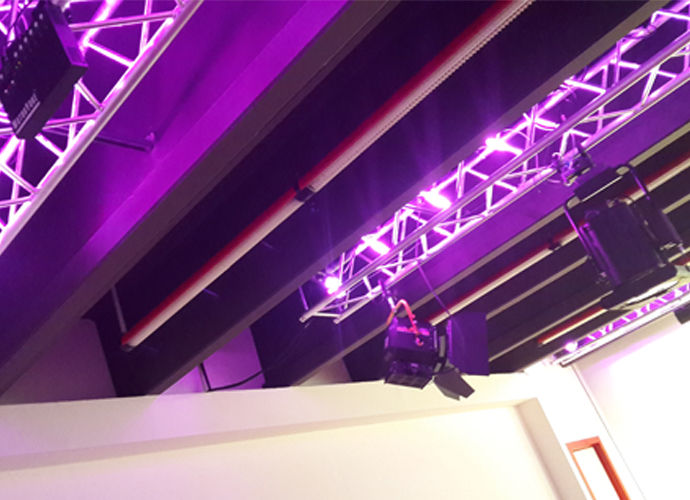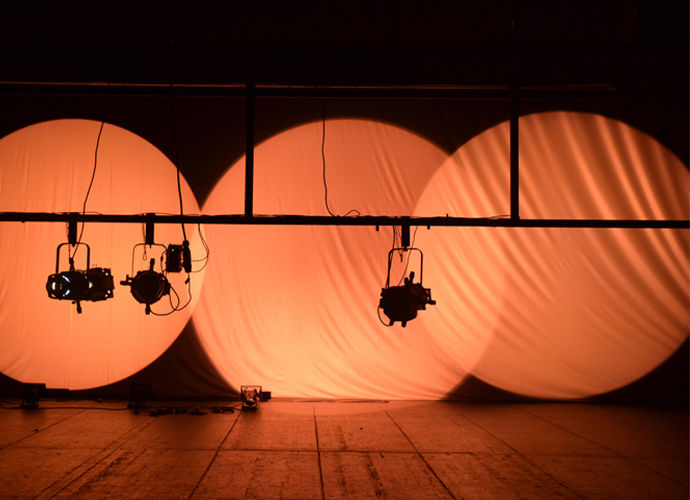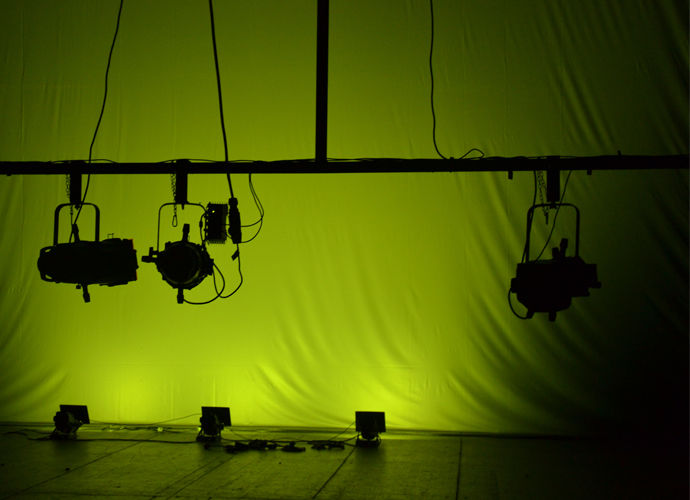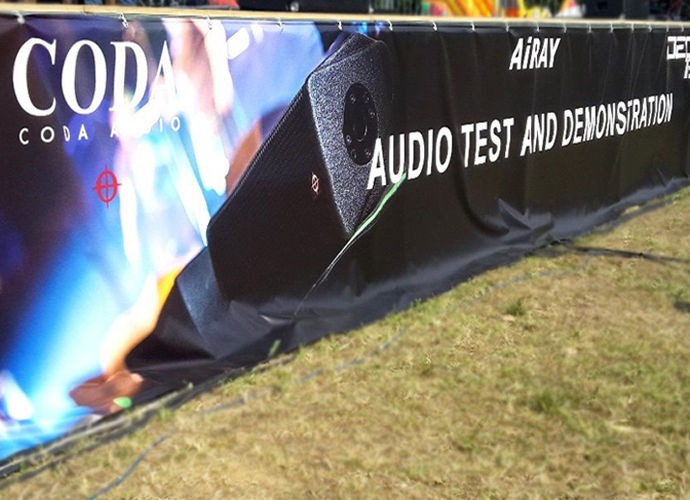 TRAINING AND PERSONALIZED DEMO
In our showroom we organize trainings and demonstrations, even personalized, with specialized technicians, that can satisfy any doubt and request:
on the distriburted products
in particular on the ETC lighting systems and on the CODA Audio systems
we can organize demonstrations in our showroom or in requested locations and venues to test the wanted product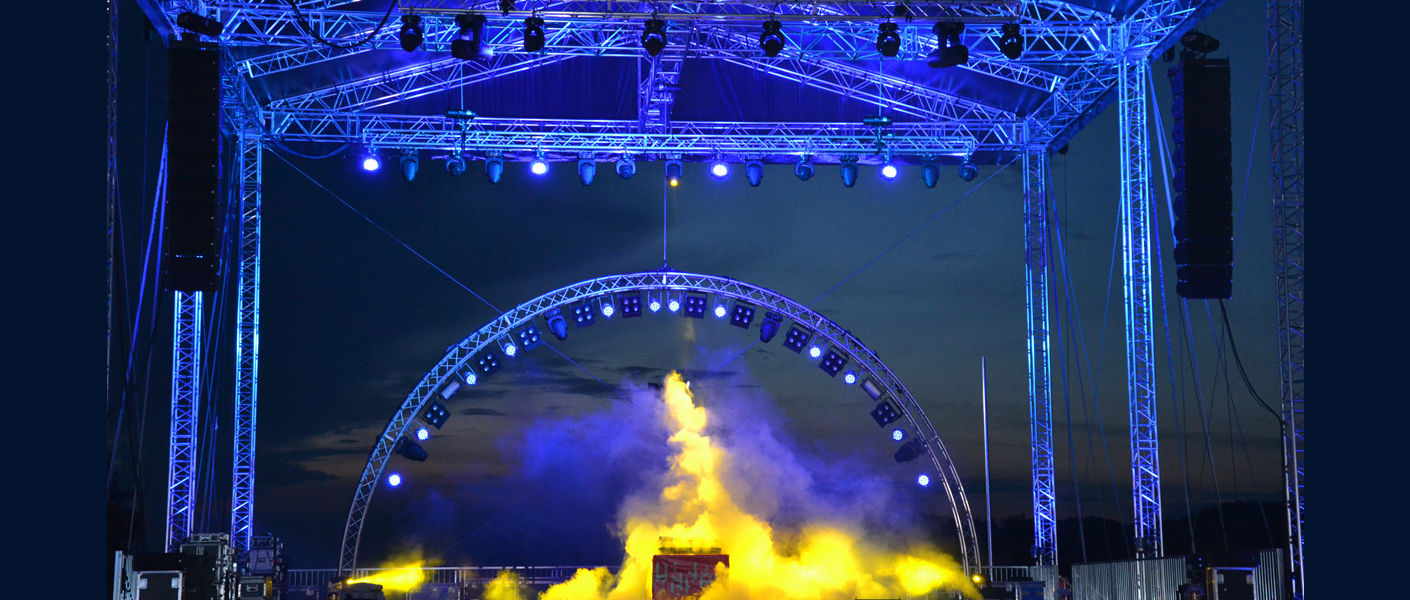 DEMO CODA AUDIO at the ROADLIVE MUSIC FESTIvaL in CIVIDALE DEL FRIULI
RoadLive Music Festival, Cividale del Friuli, September 2016
The first weekend in September saw CODA Audio very much in evidence at The RoadLive Festival in Cividale del Friuli in northern Italy. With our partner Suonoluci, we were responsible for installing the production at the three-day event and we were one of RoadLive's principle sponsors. There were two stages at the event, both showcasing CODA Audio systems and featuring up and coming artists as well as more established headliners. As well as supporting the development of talent through our sponsorship, the event gave us a great opportunity to demonstrate the wider virtues of CODA systems to an invited group of interested engineers and system techs.
During the course of a weekend that was affectionately christened "Little Woodstock", all the technical staff in attendance were extremely enthusiastic about what they heard: the consensus throughout, was that the sound quality was exceptional