auditorium - aosta
Easygrid grid built with metal and wood with special reels integrated into the cuts
10 motorized stage winches mod. Liftech LT75 for light bridges and handling of stage equipments
Stage with modular integrated platforms mod. Flexstage
Orchestra pit moved by Spiralift system
At the back of the stage we have installed a trap-door moved by jacks, suitable for the recovery under stage floor of the acoustic shell elements and other stage equipment
Movie-sound systems, public address and simultaneous translation systems complete with control booths
Stage lighting control system with lighting fixtures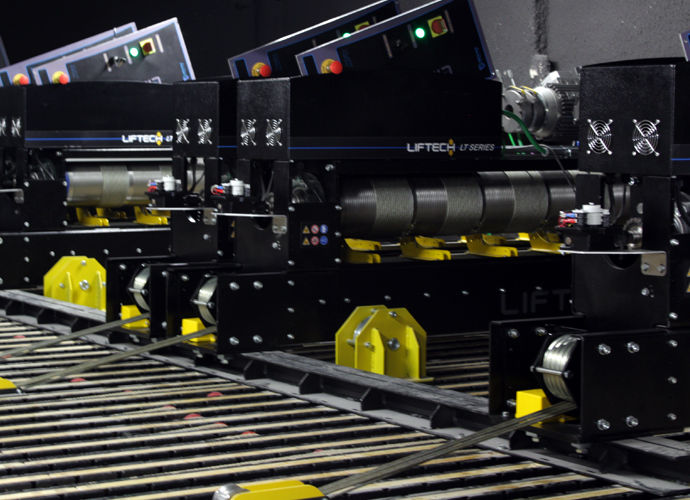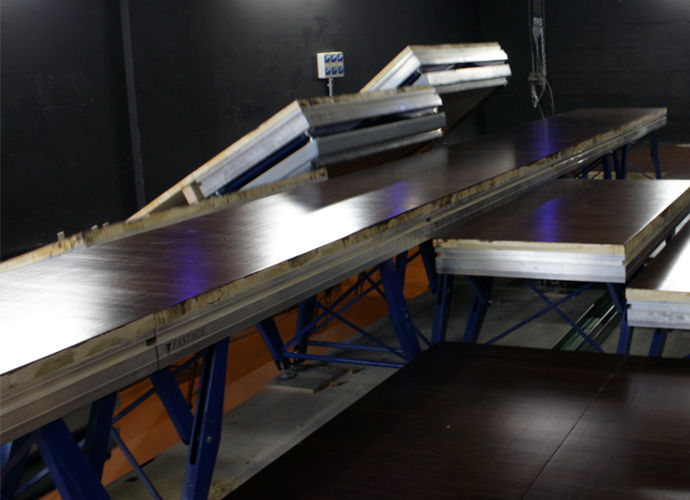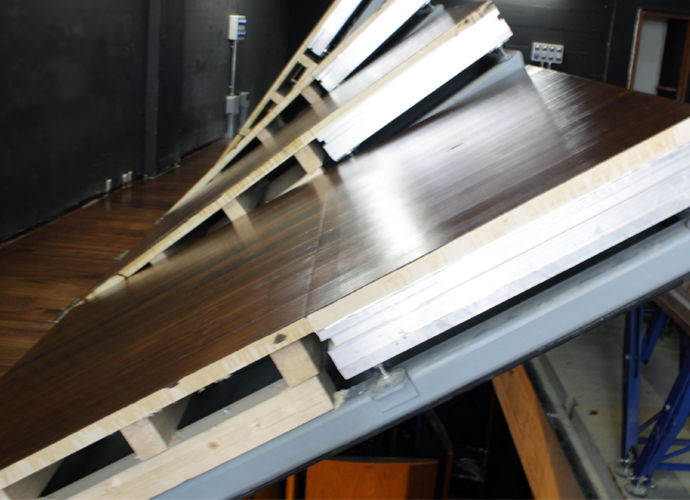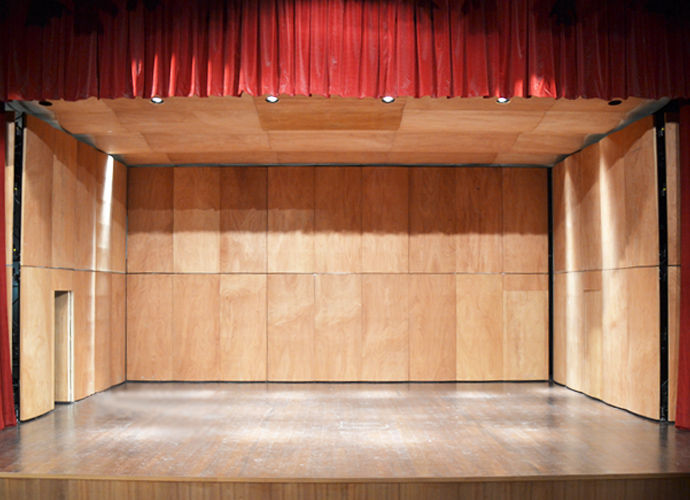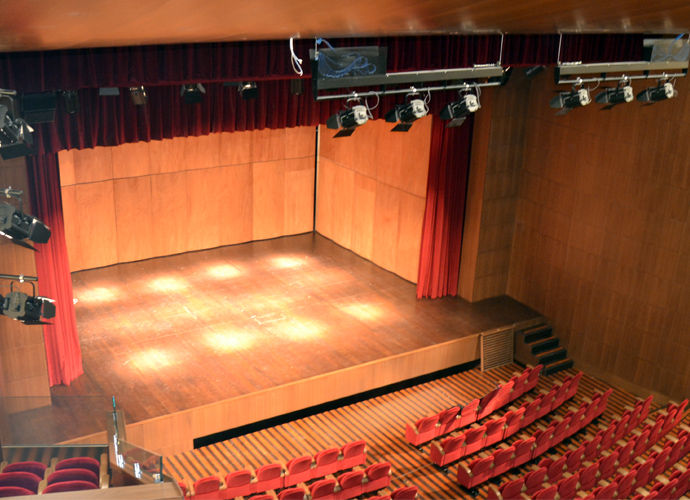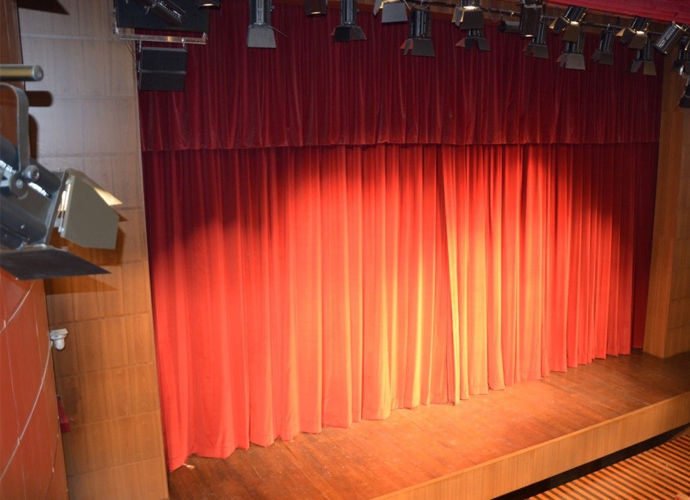 Acoustic-decorative furnishings
Wood acoustic decorative coverings in the hall: ceiling and sound-absorbent walls, sound-diffusing and with acoustical variation (swiveling thin sheets)
Wooden and glass parapets
Hall, pit and stage wooden floor
Stage curtains: traveler curtain, "Roman" opening velarium, stage black curtains and pelmets. Curtains for doors and windows
Acoustic shell "Gran Teatro"
Auditorium seats mod. OPERA, hall armchairs and ergonomic chairs for the workrooms. Mobile seats for Ridotto hall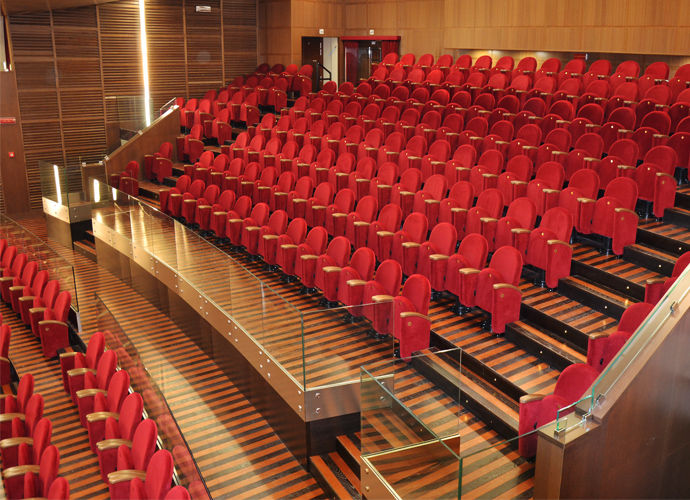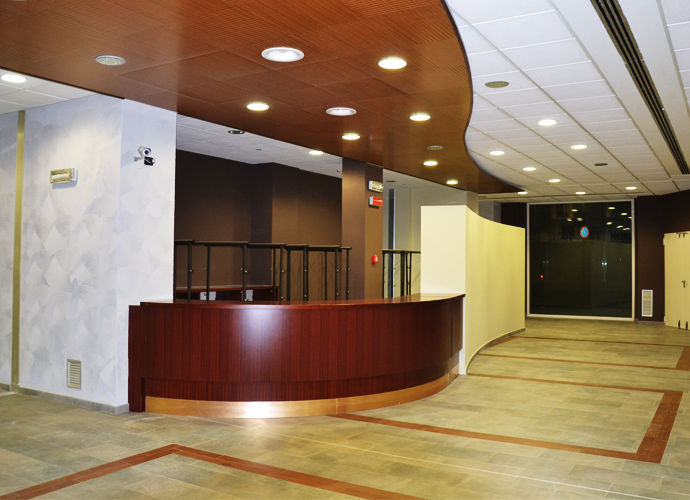 small theatre, hall, foyer, dressing rooms, .... furnishings
Small theatre hall, located on the lower floor under the main hall stairs, complete with audio-video systems, wall coverings to ensure acoustic variability, made of wooden elements that can be opened on a sound-absorbing panel.
Realization of the furnishings according to the design of the hall: ticket box office, wardrobe desk and facilities, waiting rooms.
Catering area: bar bench refrigered provided with equipments, furniture, tables, chairs and sofas, furniture for catering on outdoor terrace.
Accessories for workers and artists: dressing rooms for artists, equipped tapestry laboratory, scenic workshops, various office furniture for director and management.
Modular conference tables for use in both rooms complete with speaker podium.