cinema radar - monopoli
The theatre/auditorium in the former "Cinema Radar" and Hotel Savoia annex in Monopoli is finally complete. The purpose of the restoration and change in function project, which was commissioned by the local Municipal Authority, is to provide the city with a new home for the Nino Rota Conservatory. The spaces have been reconfigured, although without altering the original structure, for a variety of uses. It will be an auditorium for artistic performances and teaching purposes of the Conservatory, but also for use by the local citizens and area, with rooms for teaching, musical performances and music workshops for the local people. Collaboration between Ares Line and Decima has turned the theatre/auditorium into a multi-purpose space suited to the various different uses. Installation of the Flexseat model by Decima, combined with the V9.Syncron integrated foldaway seats by Ares Line, allows reconfiguration from a completely empty hall with a flat floor into an auditorium or conference room with seats in just a few minutes. Each step of the stage has two Flexseat modules with a variable number of seats, depending on width. The two modules of each step are separated from the central corridor and the side corridors. The solid partnership between the two companies has led to engineering of an integrated and highly technical product.
The V9.Syncron seats have a synchronised back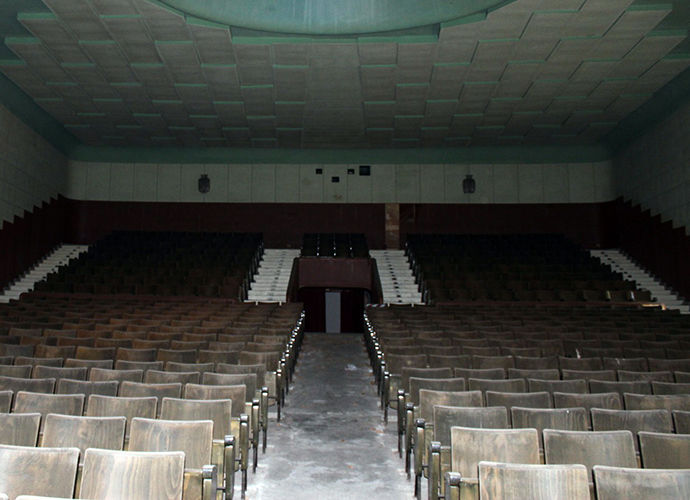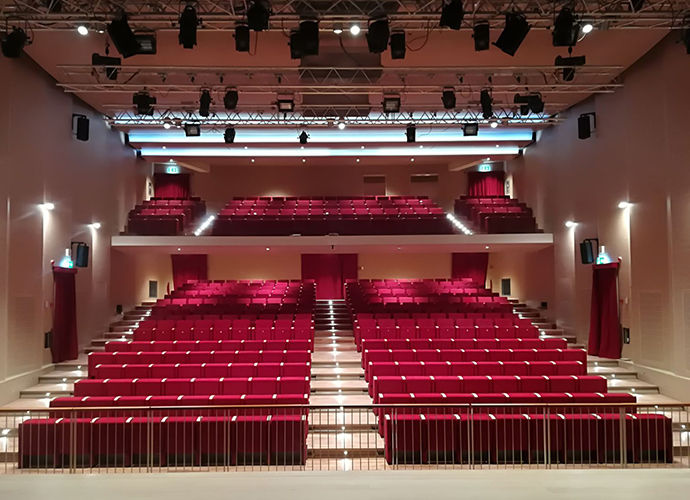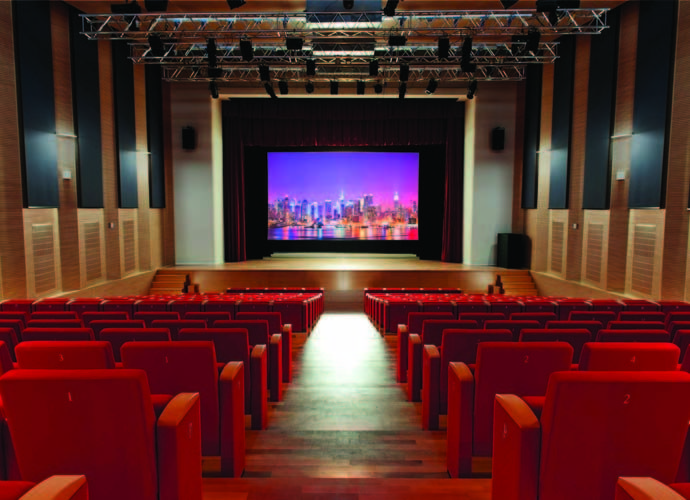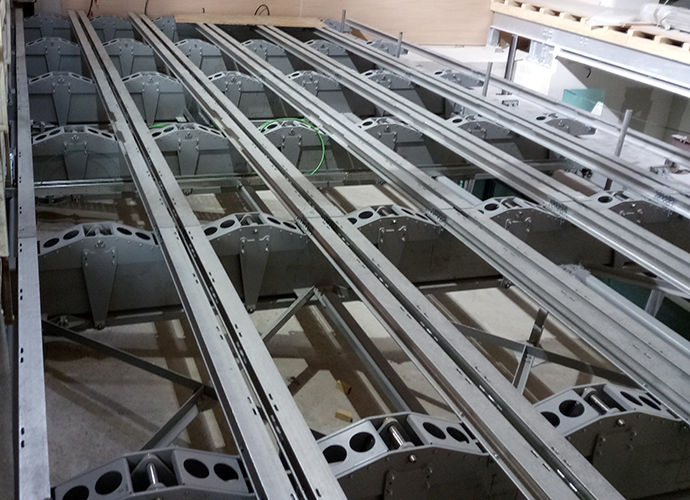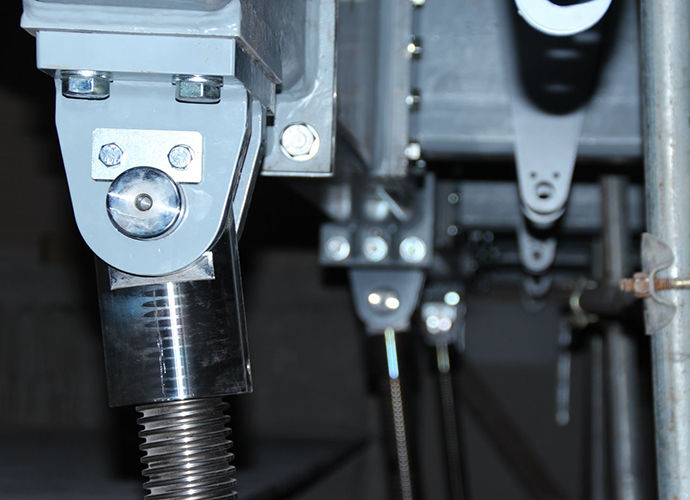 stage equipment
We have realized: stage grid, scenic riggings and lighting bridges, proscenium curtains and stage black box, stage mobile platform, mobile orchestra platform complete with seats and accessories for musicians.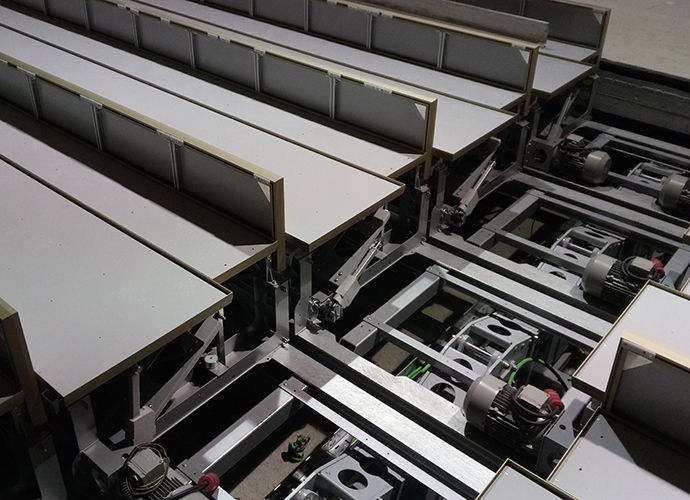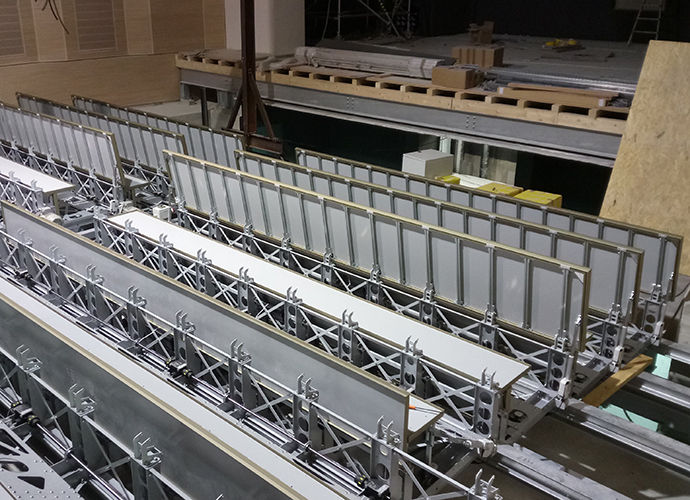 TEChNOLOGICal SYSTEMS
Public address system CODA G512 - video projection - video camera recording - control systems.