Lighting
Stage lighting
For the suspension of the stage light spotst, a series of power sockets for spots (stage lighting circuits) and for the DMX control signal are distributed along the structure of a truss and numbered for a clear definition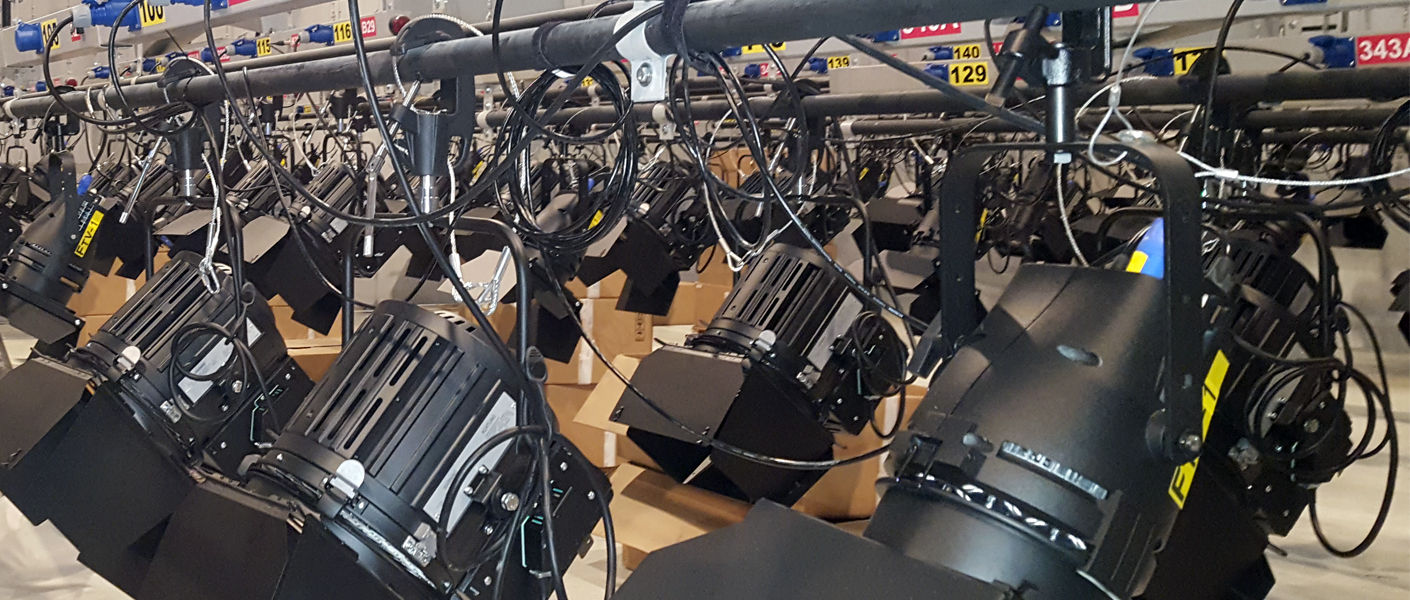 LIGHTING BRIDGES
Stage lighting bridges complete of sockets, electric connections and movable by means of motorized hoists.
Lighting bridges for the scene and the hall made of aluminum trusses of square or triangular section, wired with sockets and equipped with cable collection baskets.
The motorized systems that move them are in sight on stage while in the hall they are conveniently arranged aesthetically in the false ceilings or with mobile panels when necessary.
The bars move down to floor level for adjustments, color changes, aiming and anything else that may be necessary.