Stage control system
Curio System
Curio System 4.0 is our control system developed for the management of security and movement of theatrical machines, the actual 4.0 release combines innovation with 20 years of experience in stage automation.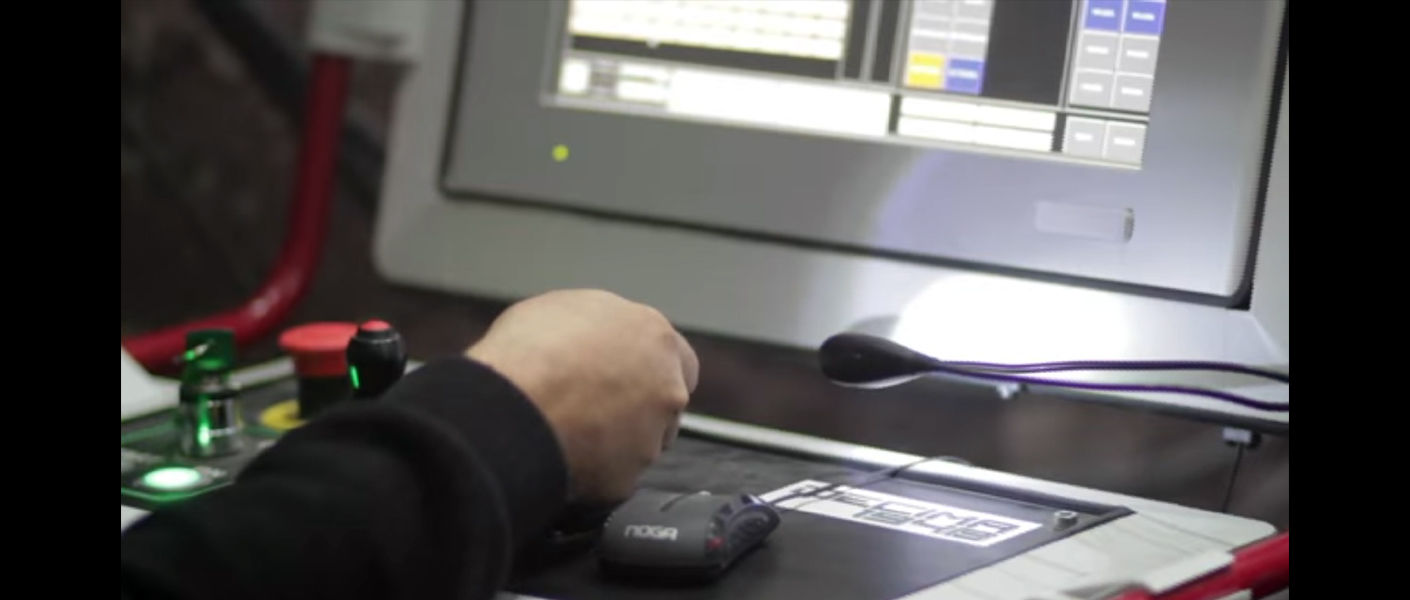 stage control system
The system is structured on the basis of two controllers that supervise, the first to the safety needs of the system and the secondo one to the motion/performance needs of the machines. Both communicate between them and with the peripheral elements through communication nets on Ethernet realtime base.
This structure allows to easily insert into the system the wished quantity of machines and consoles , with the possibility to expand the system in the future.
The access to the system is with passwords allowing the users to carry out actions at many intervention levels.
The machines control is carried out through a motion control system that guarantees all the necessary functions in a theatre scene (heterogeneous groups, synchronisation, speeds variation, accelerations, decelerations, sequences, etc.).
The software, easy and prompt to use, takes into consideration the stage management needs, arisen during years of previous installations, with a continuous addition of functions tested together with technicians and performers in theatres all over the world.
FEATURES :
Modular structure that guarantees an extreme flexibility and upgrade possibilities
Architecture on two different controllers for the safeties and for the motion (in the version Retrofit and Advanced)
Possibility of double controllers for the main system and one for the backup
Star connection of the peripheral nodes
High speed data transfer, using realtime communication systems on ethernet base
Decentralised motion control, that reduces the complexity of the system and makes easier to replace components when necessary
Possibility to use drives that can be either electric and/or hydraulic
Supervision software, easy to use and interacting with the users
Handling of the machines that can be carried out for one single machine or for a group of them , with complete definition of movements with S profile in order to protect the mechanical elements and the elements connected to it.
The groups can be mixed, and that is to say formed by different types of machines
Group handling modes:
Free – each machine has got its own setting
Protected – each machine has got its own setting but the movement is coordinated between them all
Syncronized - one machine (master) drives the others (slave) that will follow
Interpolated – the machines run for different distances in the same time
Alignment – all the machines get aligned at a set level
Effects – the machines can perform effetcts like inclined line, wave, etc.
Continuous monitoring of the system and machines state
Sequences storage and recall; this allows to repeat the movement and is useful either during the rehearsals than during the shows
Software with tools for movement simulation
Easy maintenance
Visibility of all system parameters (inverter, I/O parameters, etc.)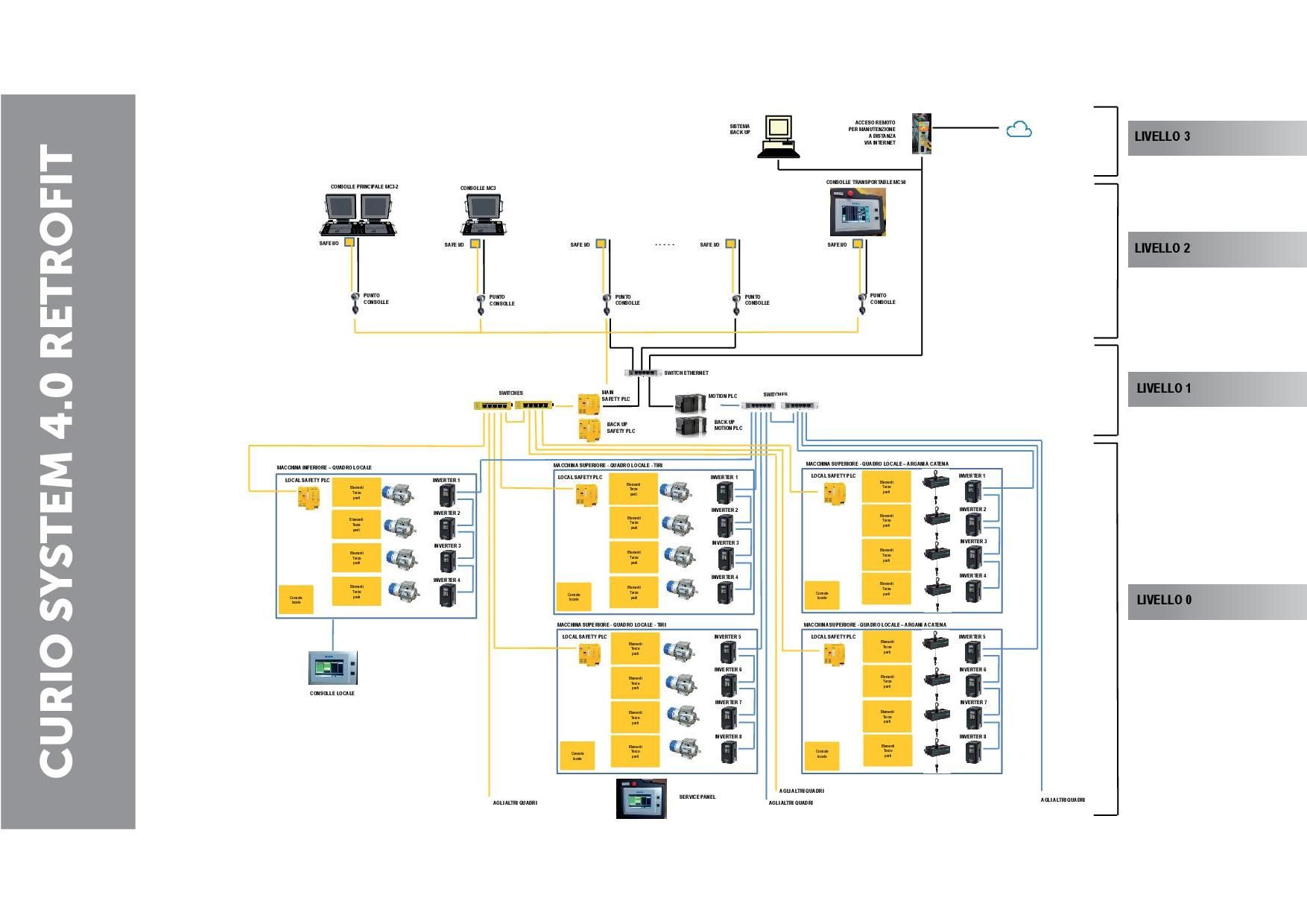 Curio System 4.0 retrofit
Studiato per l'aggiornamento e la modernizzazione di impianti teatrali obsoleti (anche di terze parti)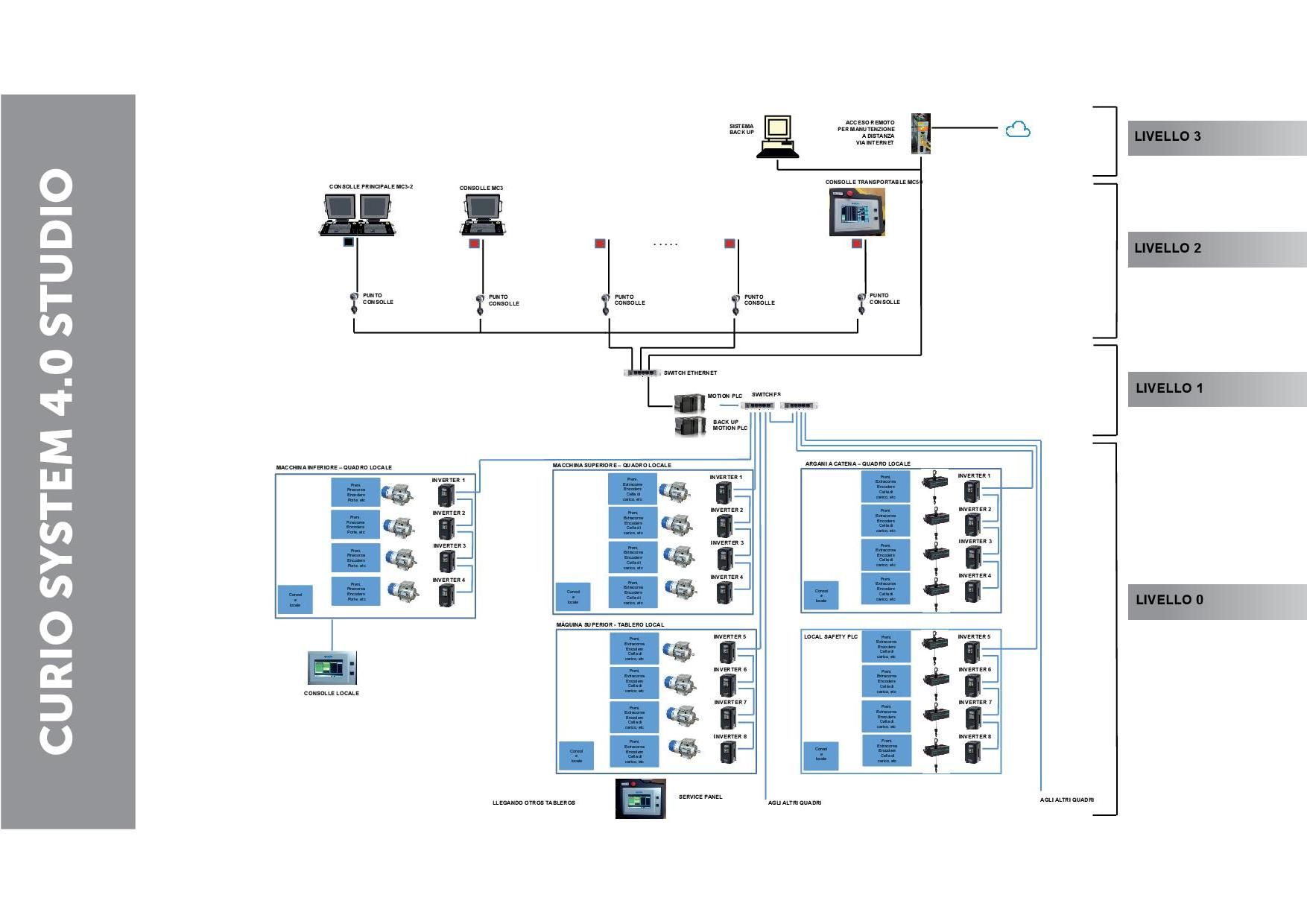 curio system 4.0 studio
Trova applicazione in settori quali gli studi televisivi o impianti con utenze semplificate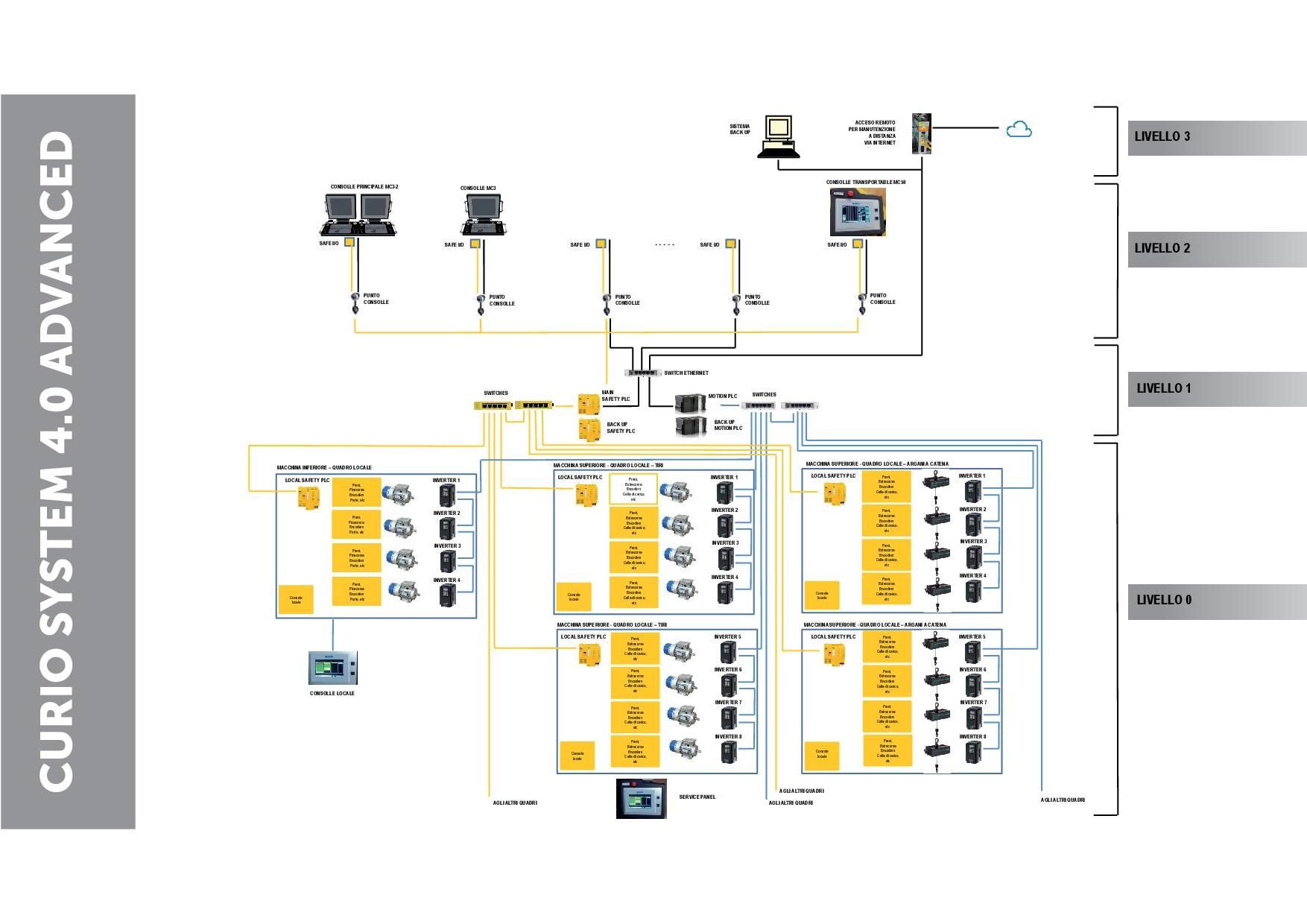 curio system 4.0 advanced
Sviluppato per i teatri con maggiori richieste di sicurezza e prestazioni