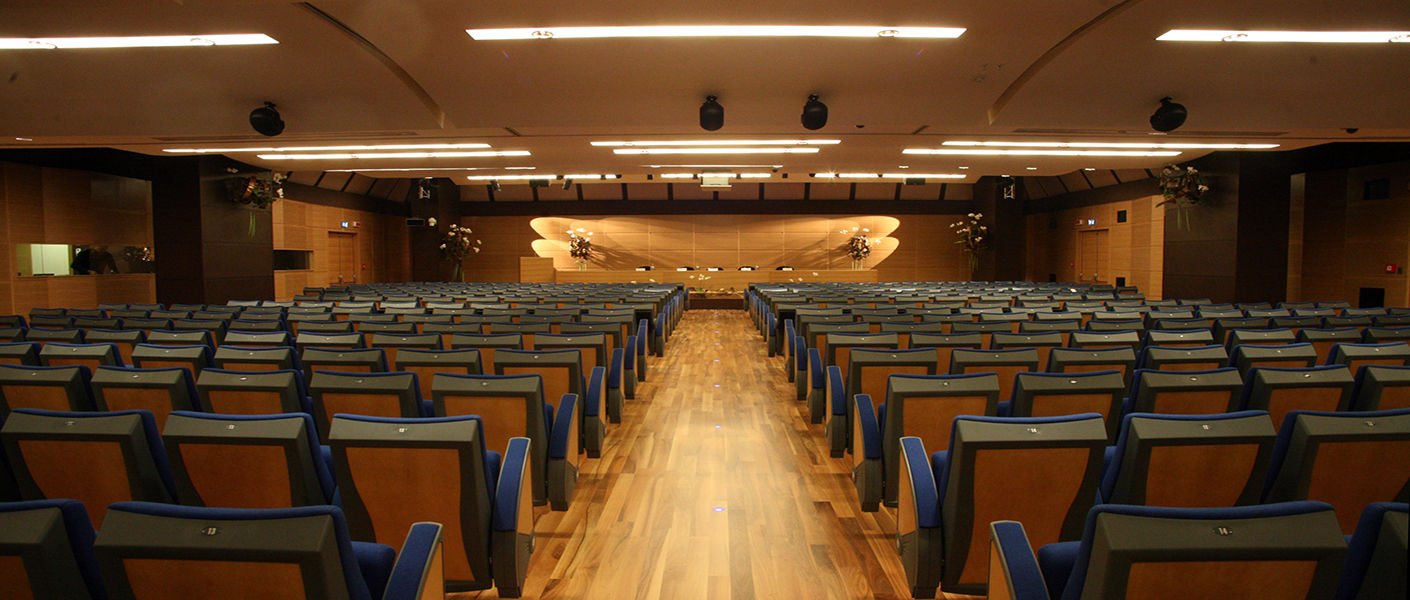 "FERRERO" food Industry
The Ferrero industry in the various years of activity has commissiond us: the Auditorium of Ferrero Foundation, the Auditorium for Research Centre and "Pietro Ferrero" meeting room.
AUDITORIUM of the ferrero research centre - ALBA
Acoustic-decorative covering for walls and suspended ceiling with wood and sound-absorbing plaster panels
Sliding partitions, sound-insulating, to divide the hall into several rooms
Big presidency table and podia tecnologically fitted
Architectural lighting system
Video-projection system
Public address and conferenze systems
TV shooting and video-conference systems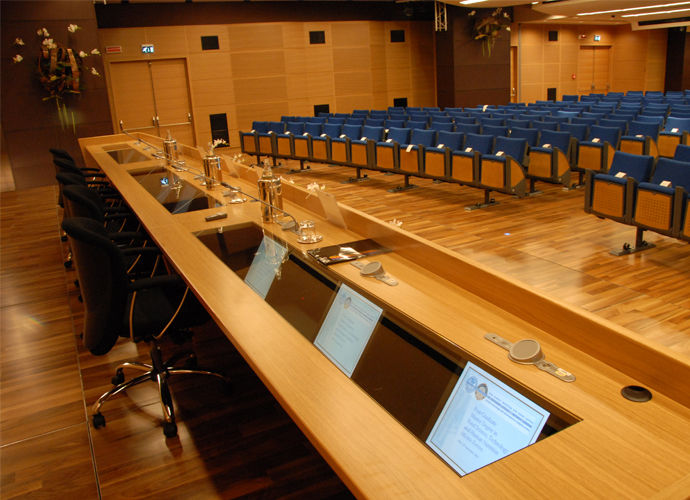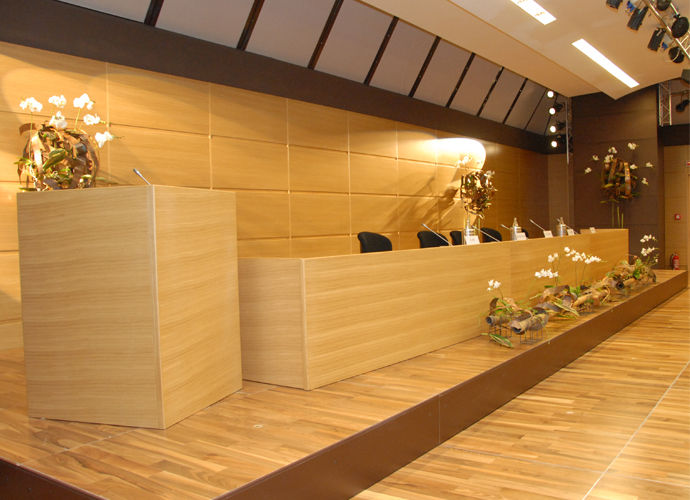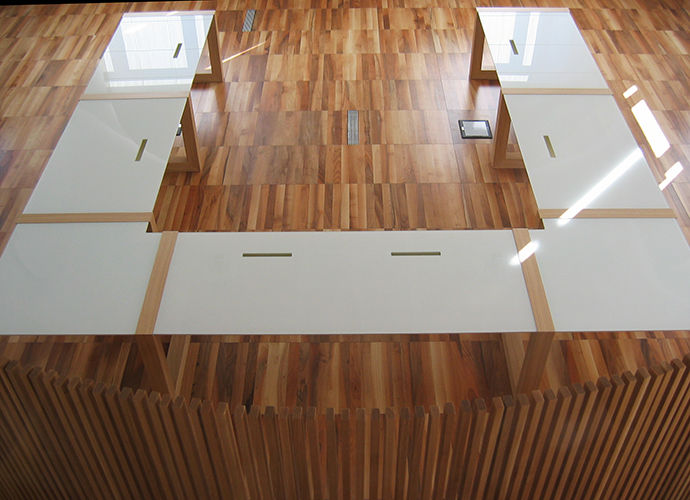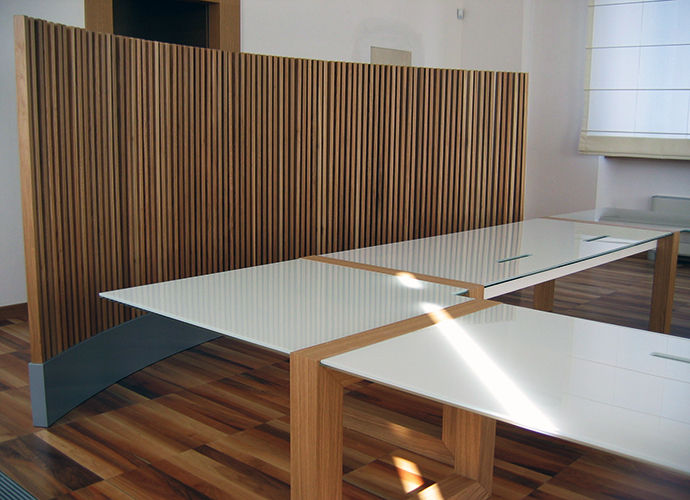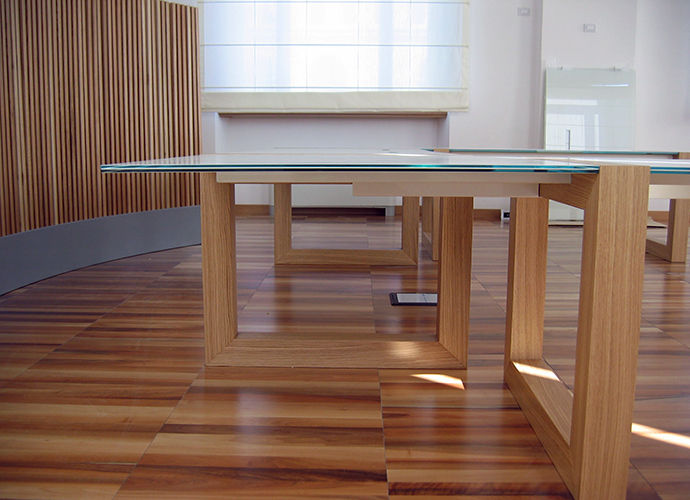 "pietro ferrero" meeting room
Hall furnishings made of wood/glass meeting tables and wood panels.
auditorium of ferrero foundation
Stage iron grid
Fixed and opening stage flooring
Stage an hall curtains
Motorized lighting bridges
Stage electric system, lighting control system, lighting fixtures
Public-address, simultaneous translations and video-projection systems.