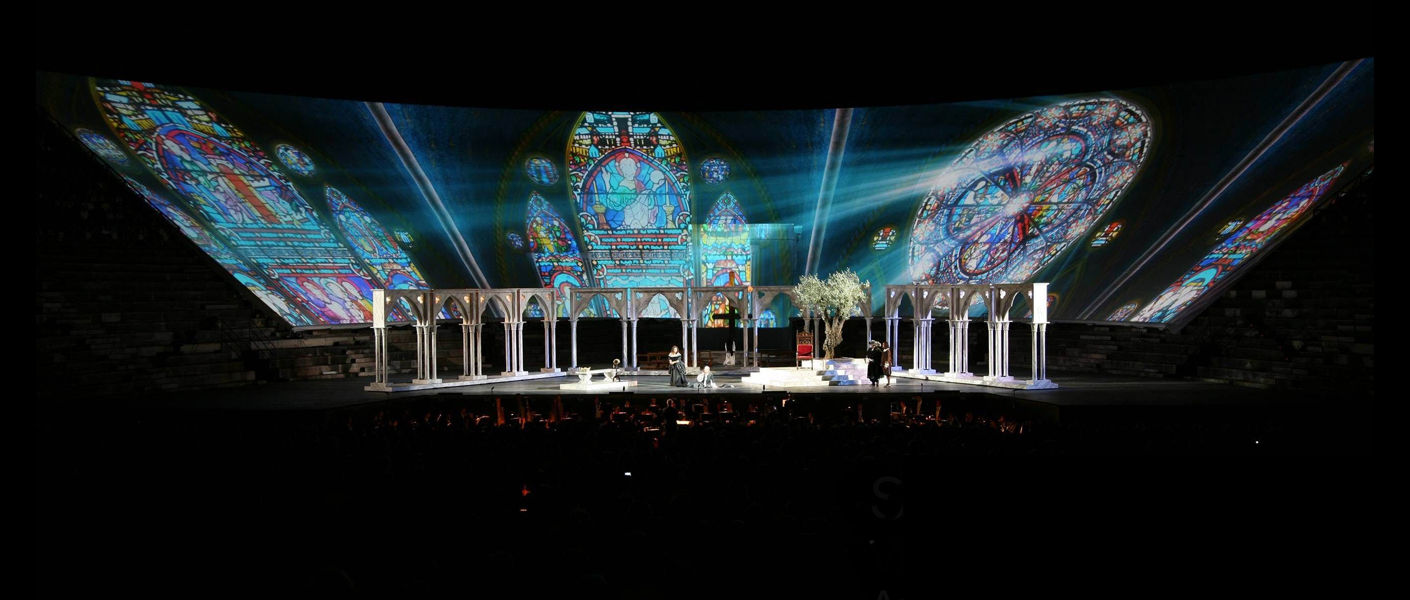 ROMAN ARENA
Fastage wood-acoustical flooring with metal structure for orchestra pit
Stage lighting with control system
Lighting metal towers with moving lights.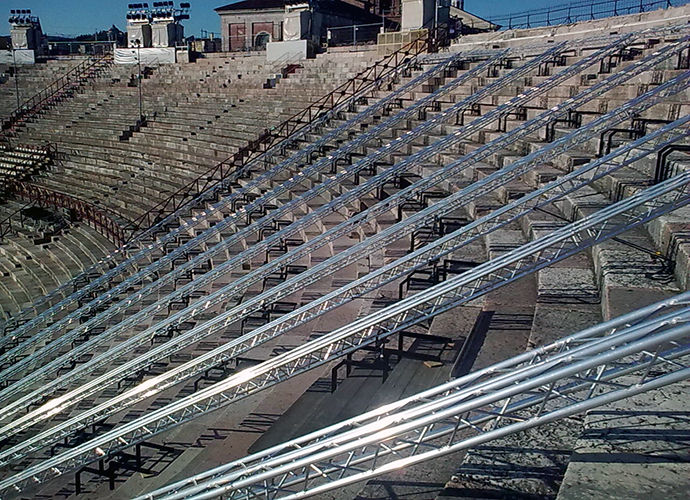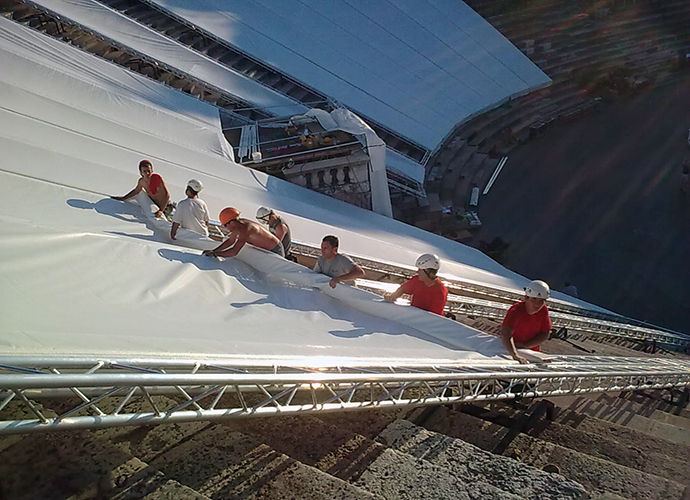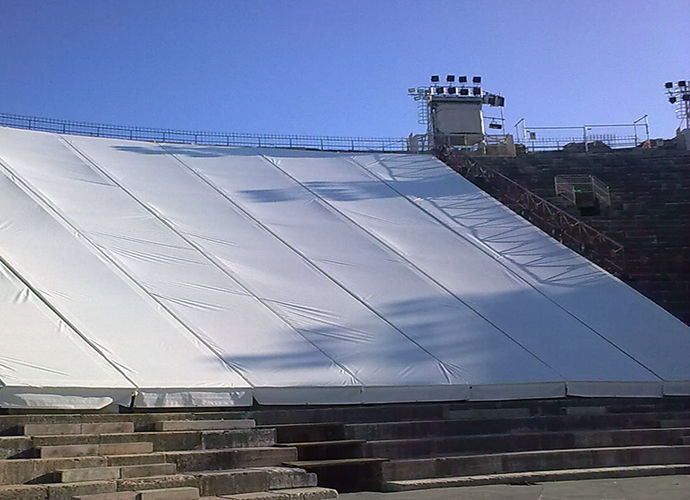 PLACIDO DOMINGO GALA'
The production cnsists in the creation of a big surface, suitable to show a video scenography.
The screen surface is placed in the tiers behind the stage, to cover a sloping surface of 2.200 sq. m. about.