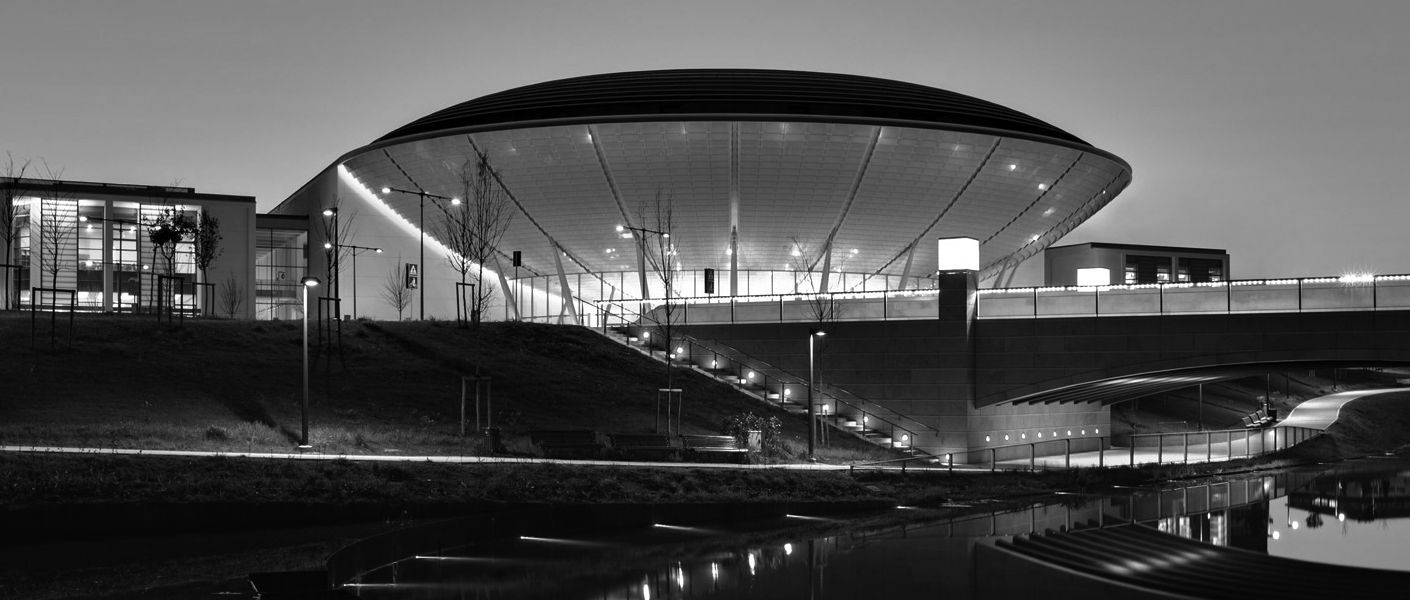 new palacongressi conference center of rimini
Design, supply and installation of the stage lighting systems of the main halls of the structure, from the Piazza hall able to contain 4,700 seats, 4 control booths and divisible into 8 parts, up to the small halls of the Port (90) Borgo, Parco, Marina and Bridge (120) passing through Arengo (300) Tempio (450) Arco (300) Castello (600) Amphitheater for 1600 seats and all can be divided into two parts and with two control booths.
All the halls have lighting control systems equipped with signal distribution on Ethernet ETC Net3, this has allowed the connection to a general direction for supervision and security, from this direction you can view the status of all the halls, perform checks diagnostics on the lighting system that is equipped with "advanced diagnostics" device with video signals of any anomaly, fault, overload, untimely trip.
The halls use according to the ETC consoles of various types, ION with Manual Wing, ML, Smartfade and a mixed Ethernet-DMX 512 signal distribution that allows to adjust the controls of any type of illuminator.
The Ethernet and DMX 512 signals are routed in every hall from one or more patchbay racks to the required uses, they have been installed capillary dozens of connection boxes, in the cockpit, on the wall or on the aluminum suspension structures, the patch bay are equipped of opto-isolated signal amplifiers (splitters) configurable Ethernet gateways and DMX / AMX interfaces that allow integration with audio-visual systems such as touch-screen that allow the operator or the speaker to select audio, video and lights on the moment.
The Ethernet / DMX 512 network has been designed to be used both with basic installation and with additions of dimmer power units (in addition to about 400 already fixed) moving lights of any brand and type, LED matrixes and any external consoles for light production..
The supplied lighting system includes about 150 fresnel spots with variable power from 650/1000 / 2000W, 32 Moving light Revolution spots from ETC, 20 PC projectors from 2500W with automatic control of the x, y and fire axes, 56 profile spot ETC zoom 25/50 ° 750W and 10 Profile spots of low voltage 1200W.