teatro delle muse - ancona
Stage realized by five mobile platforms using brushless motor winches, orchestra pit realized with triple electrically driven pantograph, with brushless motors, complete of wooden floors.
Acoustic shell, proscenium telescopic panels for acoustic variability, motorized hoists.
Stage lighting control system and lighting fixtures.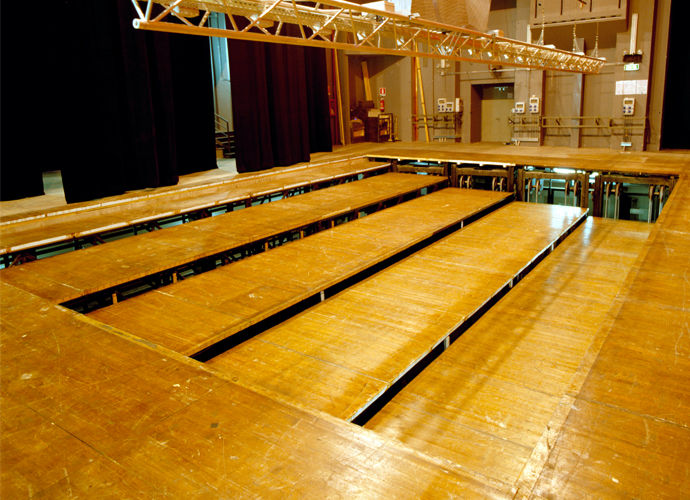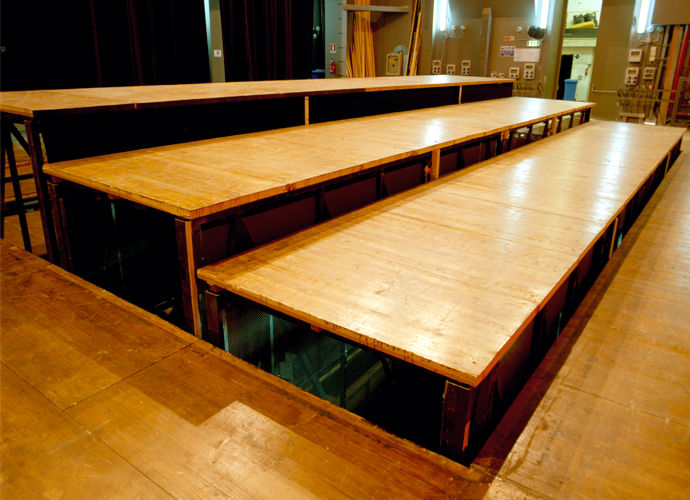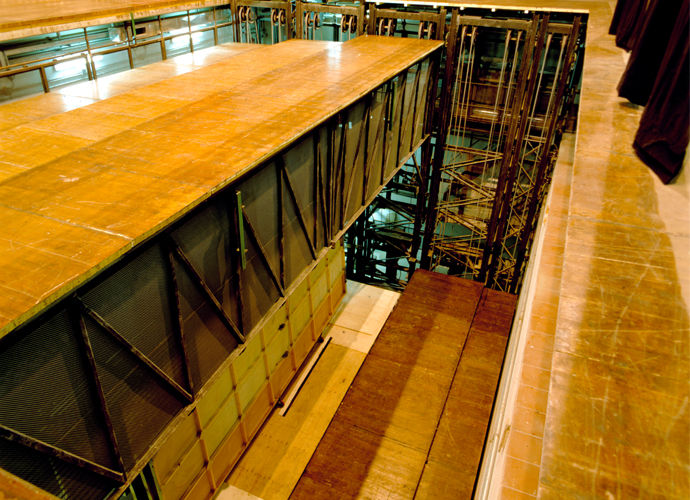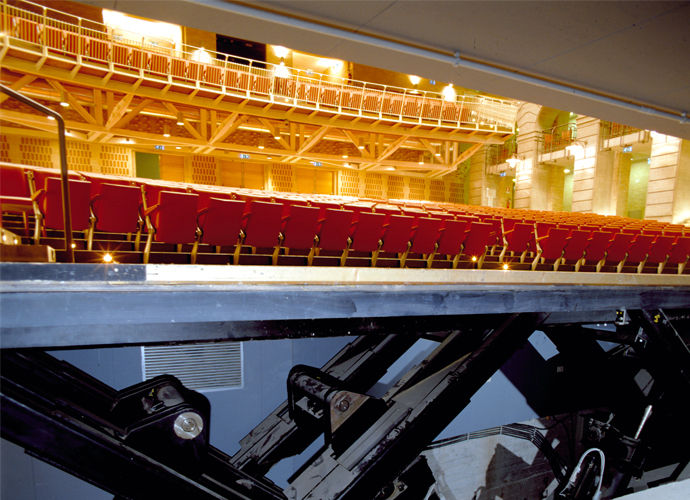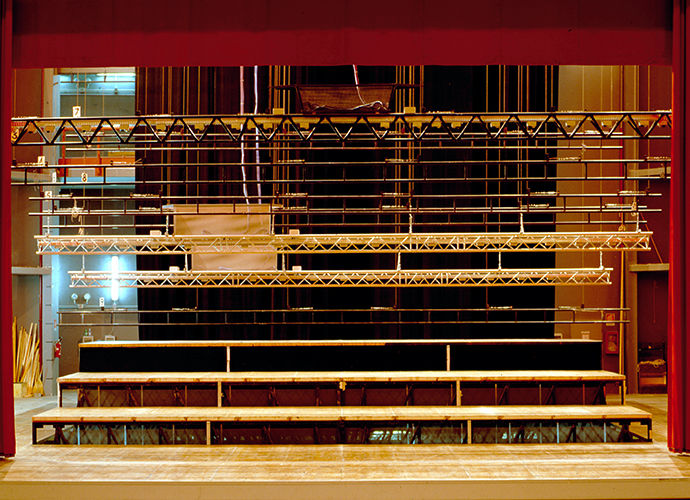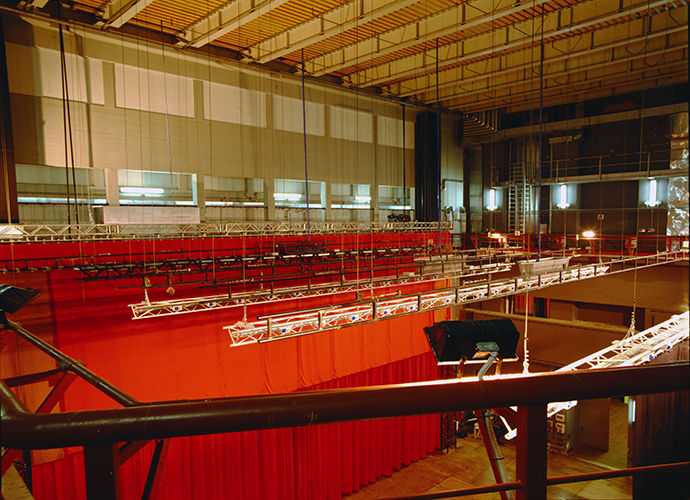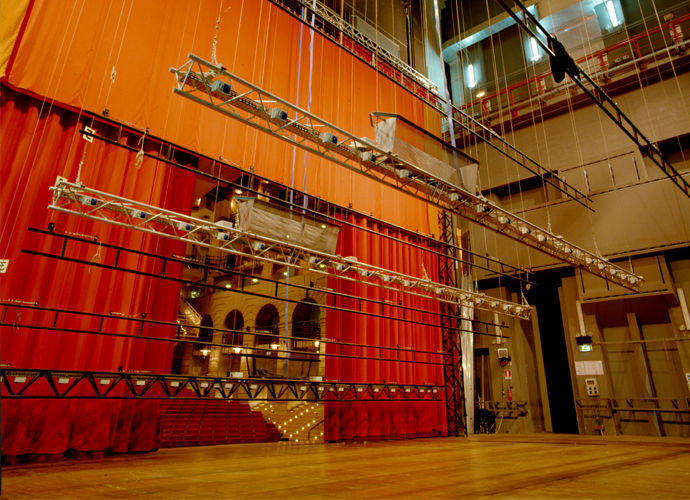 curtains
Curtains and drapery borders of lined velvet complete with suspen sion track with electric motor on board for lowering up to the stage level for maintenance purpose.
Included other stage and hall curtains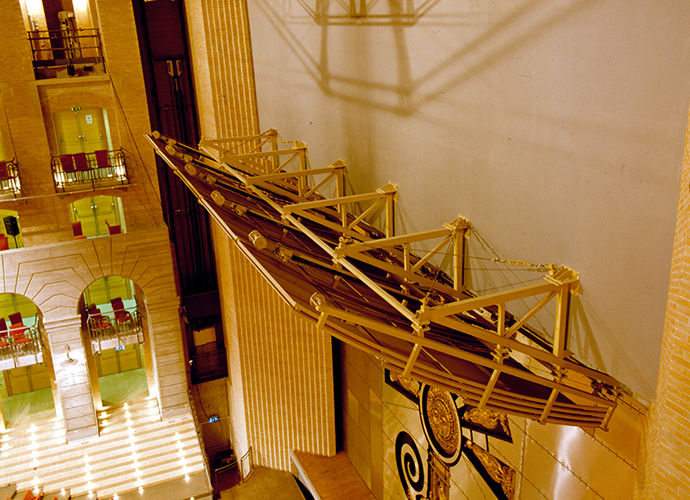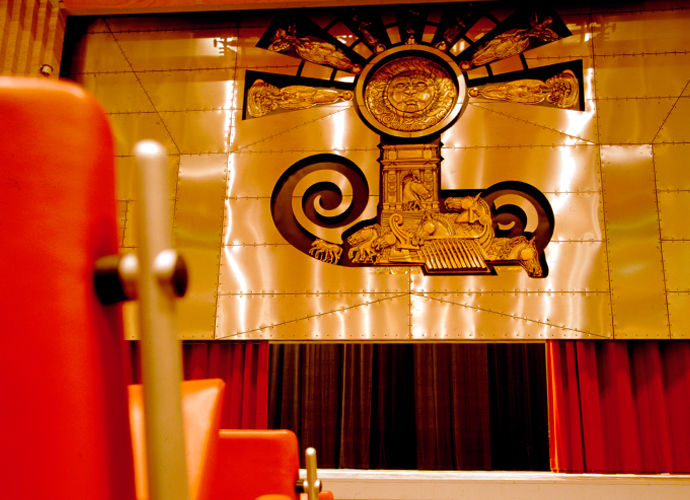 IRON CURTAIN
Fire curtain realized with the hall side covered with metal panels and built-in sculpture.
The sculpture designed by Valeriano Trubbiani (artist and director), is a realization unique in its kind, was conceived as an artwork and not as a security device only. It is inspired by the previous nineteenth-century curtain and portrays the triumph of Trajan with irony, with a very big rayed sun that symbolizes the rediscovered vitality of the Theater.