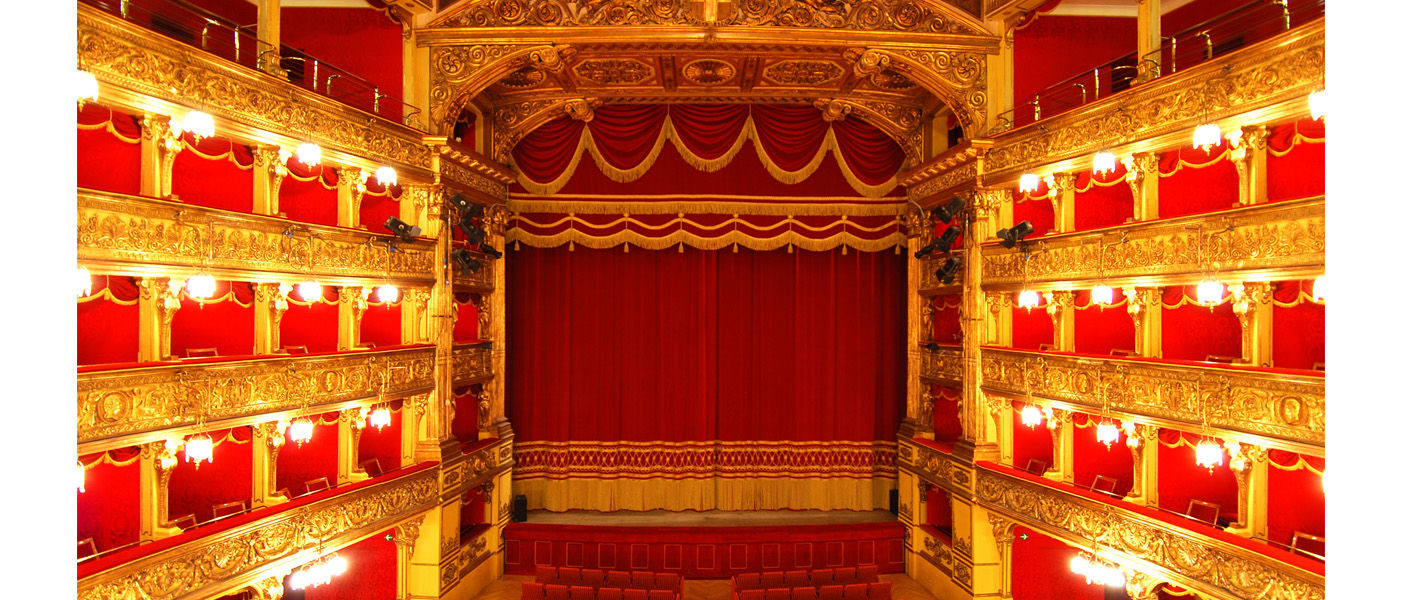 teatro carignano - torino
Curtain and proscenium drapes decorated with trimmings done by hand and according to the original designs. The curtains moving elements are included: curtain with pantographed movement guide, manual winch pulls for the 3 pelmets, in particular the first draped layer arranged on a metal frame.
Orchestra pit with mobile platform by means of the Spiralift system and stage with inclinable plane by means of jacks movement.
The balustrade of the orchestra pit is made of movable panels to adapt it to the different needs of height, covered and decorated, complete with removable cap covering the thickness of the stage, made in harmony with the various furnishings of the room.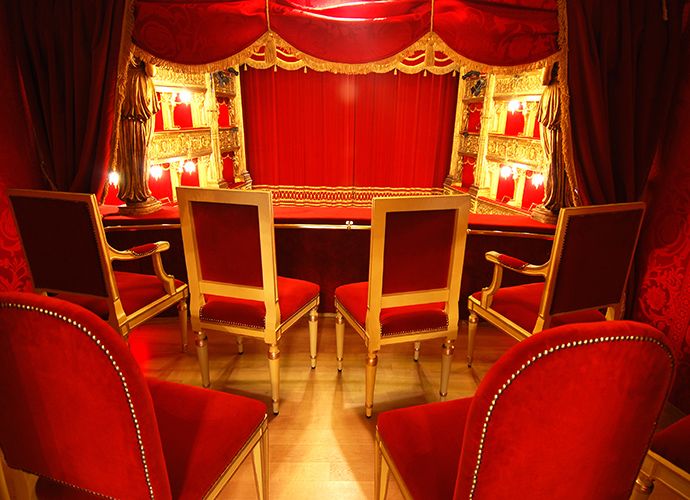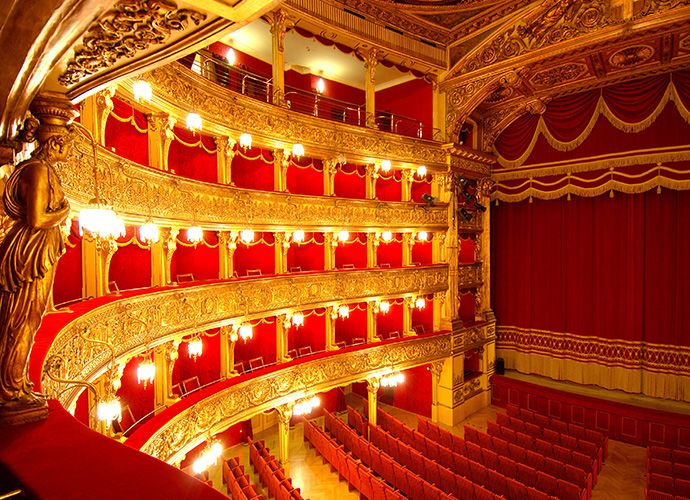 HALL, BOXES and GaLLERY
The various orders of boxes are furnished with draped valances decorated with trimmings, cushions on the parapets, wall covering of various order stalls, gallery and hall with damask fabric reproducing the stylized star emblem of the princes of Carignano.
To meet the acoustic requirements, the damask coating has been supported by a layer of polyurethane, the ecushion of parapets carry a closed-cell polyurethane sheet inside and the valances of the boxes have a steel shaped sheet inside disposed between velvet and damask.
The perimeter finishing of the coverings are all in trimmings and thick cords coloured or golden lurex.
For the foyer and neighboring rooms the various curtains were made with white damask, with the same design as the theater hall, decorated with ivory, gold and blue trimmings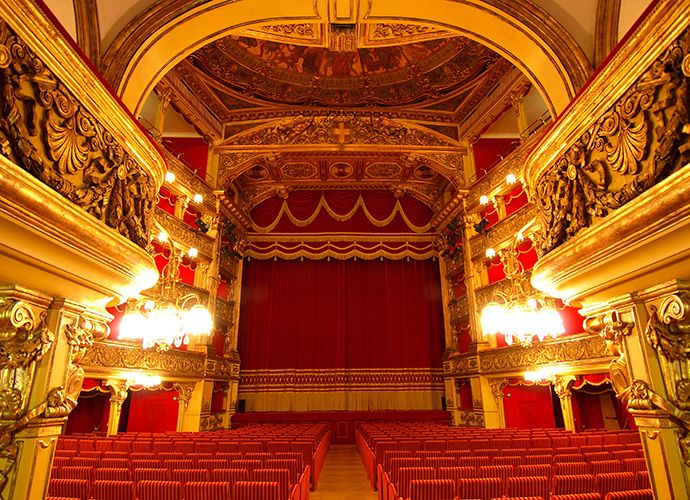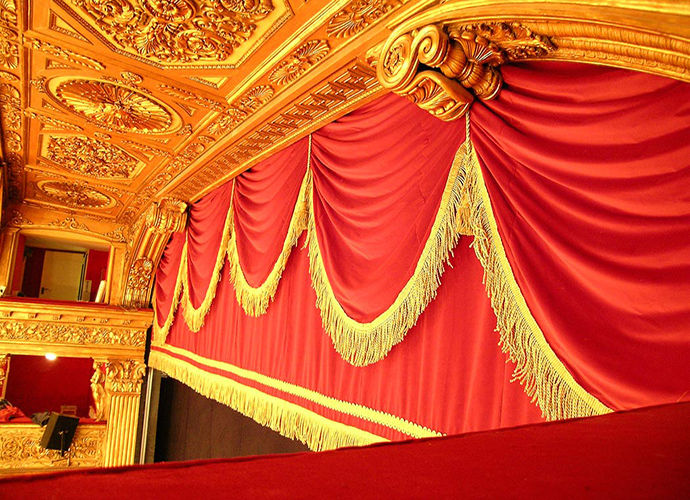 Tecnological systems
Stage lighting control system with 248 ETC digital dimmers mod. Sensor complete with control desk.