Stage curtains
BLACKBOX
Curtains to delimit the perimeter inside the stage, made of velvet or fabric, usually black colour, non-reflective, blackout type, draped or flat according to user choices. the upper edges are reinforced with a hidden tape and fitted with open eyelets and laces for hanging.
teatro comunale di siracusa: curtains inside stage
Realization of a stage set (blackbox) consisting of side wings, drapery border and a backdrop curtain made of black flame-retardant fabric.
In the photo the curtains are seen hanged to manual suspension systems.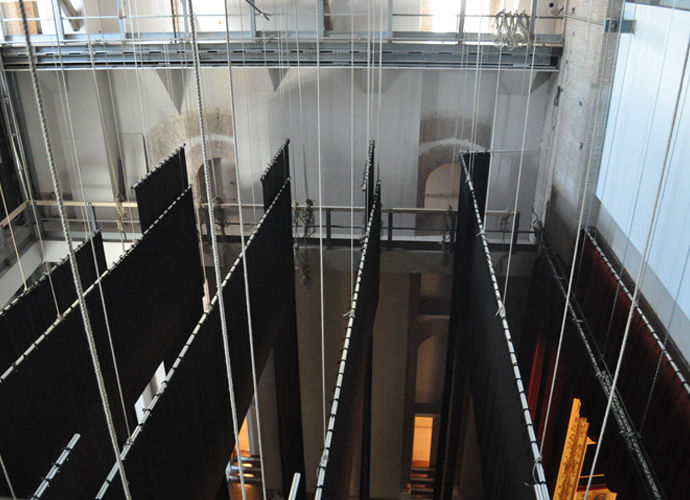 upper and lower border finishings
The lower edges are turned up as a bag for the eventual insertion of weighting pit or stringing strips. The border and bottom curtains are also provided with a skirt at the back of the bottom edge for eventual floor fixing and to prevent the friction of the main edge on floor and the consequent consuming of the fabric, while the skirt is easily replaceable.
In this way the curtains are hung a few cms from the floor wire and the skirt has the function of avoiding any filtering of light from the "behind the scenes".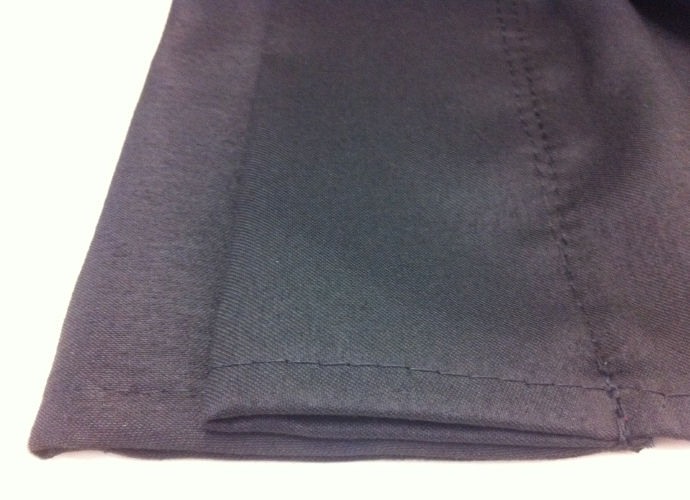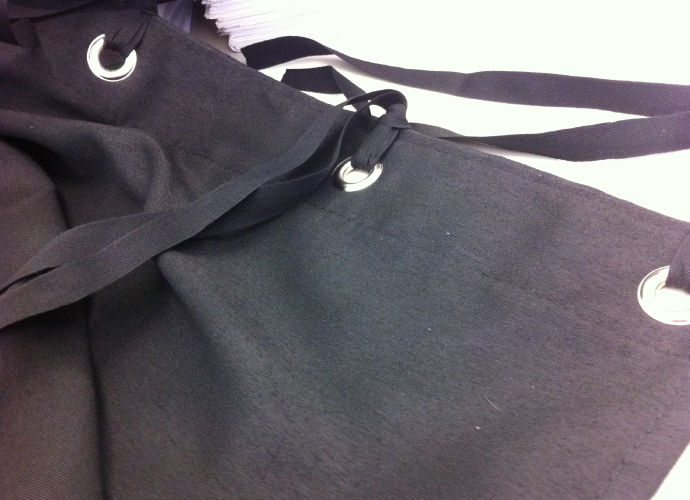 bottom curtains
The bottom curtains are usually made in two parts when moved by a guide, (except when otherwise requested by the customer): Even if not on a guide, but hanging manually, they are made in two partss with an overlap of 30 to 50 cm. (depending on the height of the backdrop) to allow in any case the possible exit of actors and other things from the stage back.